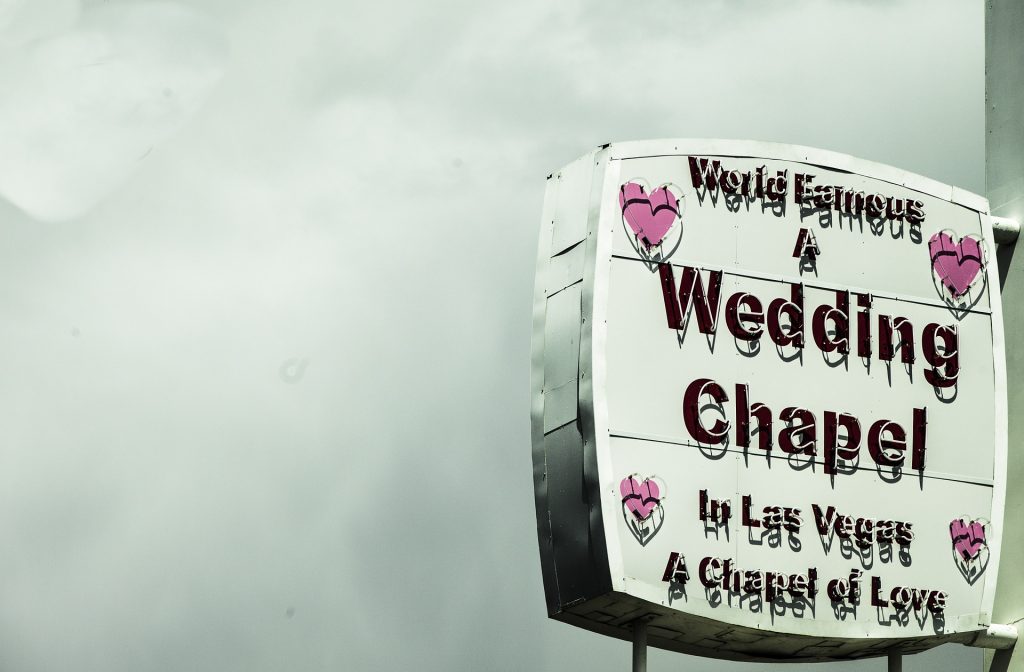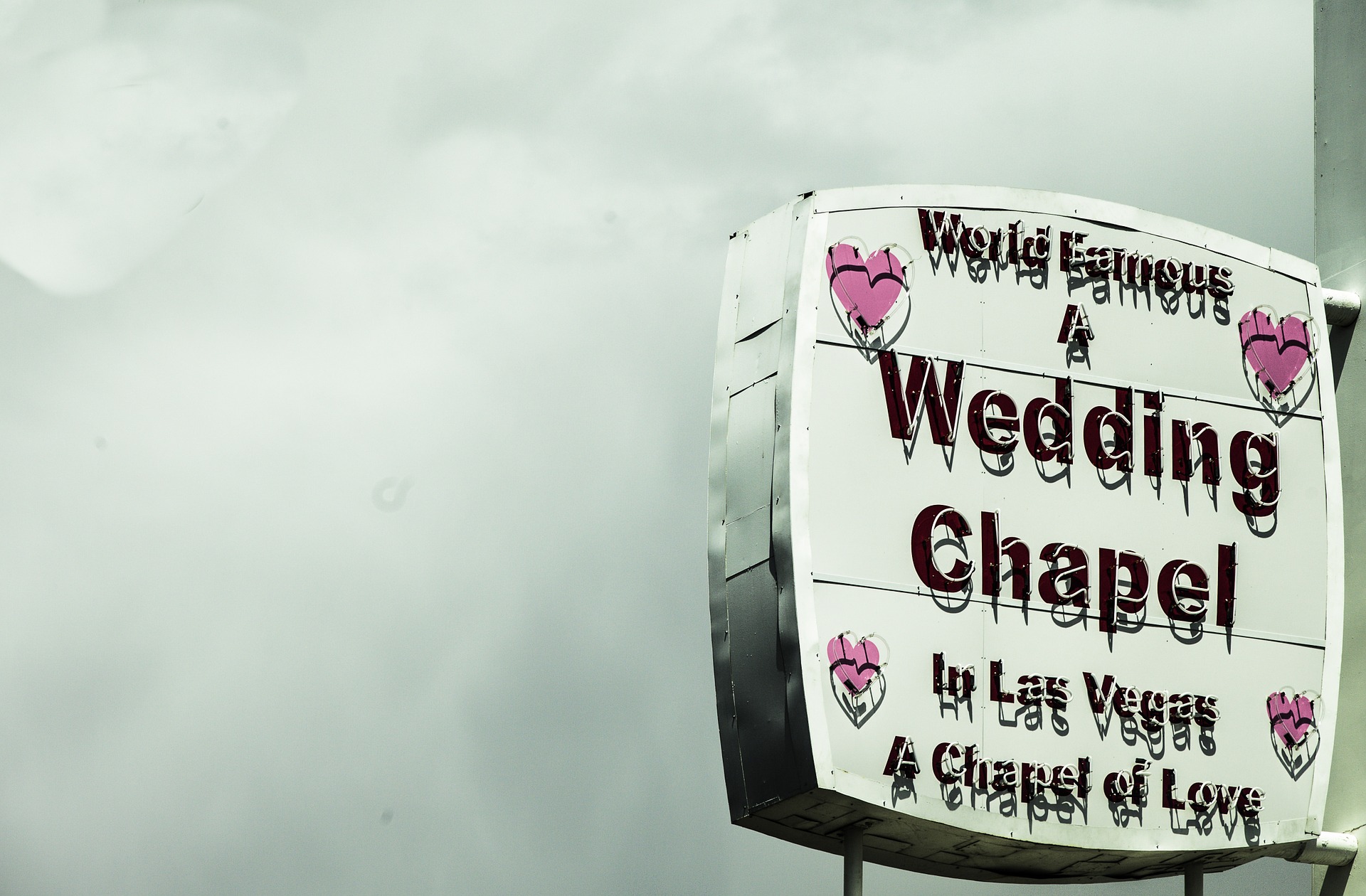 Wedding planning is crazy stressful and expensive. Because of this, many couples choose to elope or have non-traditional ceremonies to save money (and their sanity). After spending 1.5 months planning my own wedding, I have considered just eloping or heading out on a weekend trip and coming home hitched. If you've been pondering elopement or a small, low-cost ceremony, you may want to consider a Vegas wedding.
How Much Does a Vegas Wedding Cost?
It seems cringe-worthy but Vegas weddings can be fabulous and help you save a ton of cash on your celebration. While most people think of a Vegas wedding as a "get drunk and wake up married" experience, you can carefully plan a small destination gathering for much less than a traditional wedding.
A traditional wedding typically costs thousands of dollars, with the average cost in the United States landing at $25,764. On the other hand, a Vegas wedding can vary in cost, depending on your budget and needs.
Having your wedding in Vegas can cost as little as $100 and as much as $15,000. Basic ceremony packages that include a minister, flowers, photographer, and limo start from $495 to $695 at any of the stand-alone chapels on the Strip. An upgrade to include more flowers, extended photography, and a small wedding party reception will still cost less than $2,000. Check out Limo Find for your next limo rental.
All-inclusive packages (hair, makeup, and the whole nine yards) with large receptions will cost between $2,000 and $9,000, depending on the number of guests and amenities needed.
Consider Flight Costs
On top of the cost of the ceremony, transportation, and other items, you'll also need to consider how much it will cost for you to get to Las Vegas (unless you live there). By booking through a third-party site, you can get one-way tickets starting at $55. Plan far enough ahead and you'll be able to get a fantastic deal!
You may also want to consider encouraging your friends and family you want at the ceremony to grab their tickets early too. It is possible for flights to Vegas to sell out or become expensive closer to the date of arrival.  Oh, as a side note, you might be able to churn your credit cards to get enough points to fly there for free.
Planning a Wedding in Vegas
The best part about planning a Vegas wedding is the chapels are used to planning weddings. Each has its own planning staff ready to arrange even the smallest details for your big day. You won't even have to worry about contacting vendors!
Before you book two tickets to Vegas, you need to consider if this is something you really want to do though. Consider the following questions.
Have you always dreamed of a big wedding?
Do you have a large guest list?
Would either family feel disappointed?
Did you answer "yes" to any of these? If so, you may want to reconsider a traditional ceremony. You may regret not doing it! However, if you'd prefer something small and intimate, want to keep costs low, or even feel shy in large groups, you may want to consider getting hitched in Vegas.
All in all, having a Vegas wedding is the best bang for your buck. When it comes down to it, you can save thousands of dollars and still celebrate your big day with your closest friends and family.
Readers, did you elope or get married in Vegas? Do you have any regrets?
Read More
Amanda Blankenship is the Director of Social Media for District Media. In addition to her duties handling everything social media, she frequently writes for a handful of blogs and loves to share her own personal finance story with others. When she isn't typing away at her desk, she enjoys spending time with her daughter, husband, and dog. During her free time, you're likely to find her with her nose in a book, hiking, or playing RPG video games.