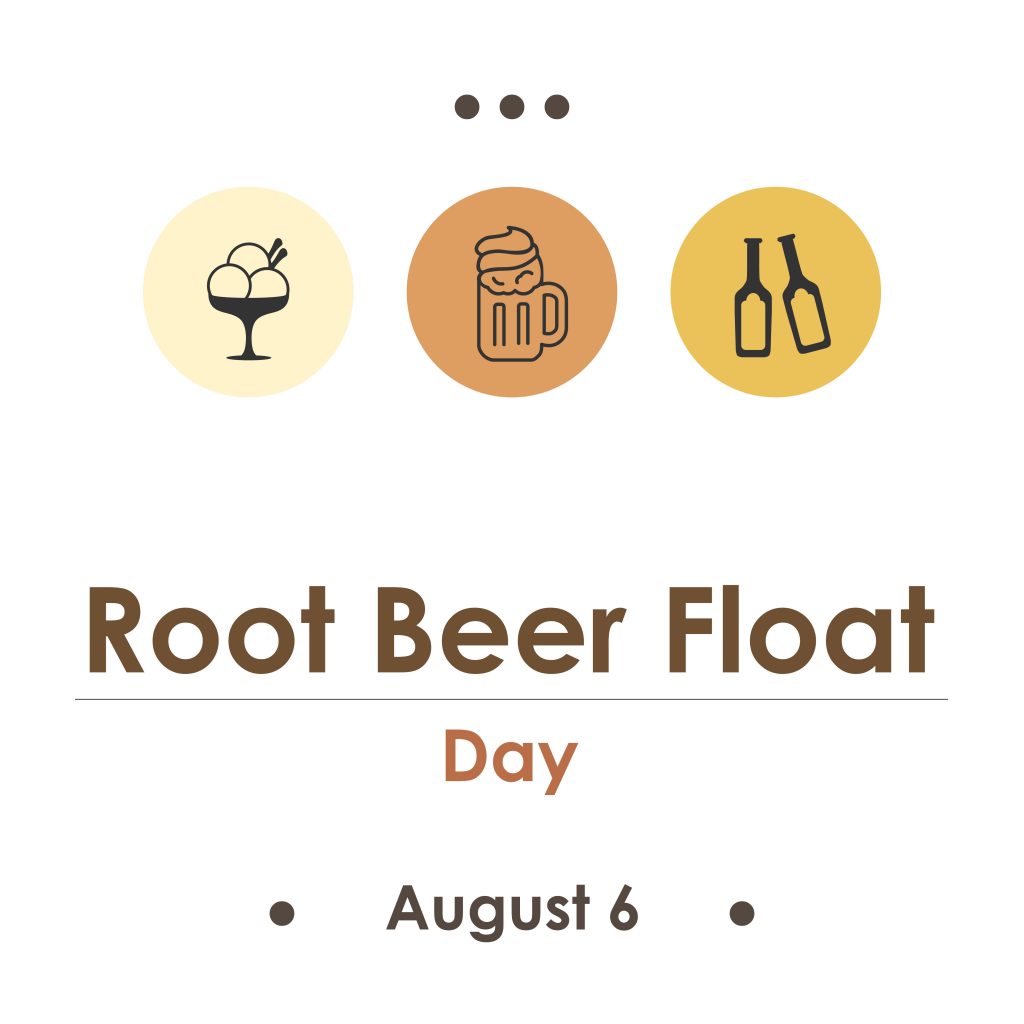 When it comes to sweet treats, nothing says summer like a root beer float. It's the perfect thing to beat the heat. Not only is it satisfying and refreshing, but this Friday it's also free! So, mark August 6 on your calendars, and be sure you get your free root beer float on National Root Beer Float Day!
Celebrating America with Root Beer Floats
As a proud sponsor and participant of National Root Beer Float Day, A&W has a long and proud tradition to uphold. Although root beer had been around for some time, founder and entrepreneur, Roy W. Allen, saw an opportunity one sweltering summer day. During a homecoming parade honoring World War I veterans, he introduced his creamy concoction to a wider audience.  Allen's instincts proved to be correct, and he had an instant summer sensation on his hands. Ever since that day in 1919, root beer has become a national symbol of celebration and camaraderie.
Since its inception, A&W has been brewing its signature blend and offering customers fresh-made root beer in a frosty mug. While the company has come a long way from serving single floats at its first roadside stand in Lodi, California, it hasn't deviated from its commitment to its roots or service members.
How to Get Your Free Root Beer Float
To honor their origins and those who serve our country, several vendors including A&W will treat you to a free root beer float on National Root Beer Float Day. You can stop by any participating A&W Restaurant between 2 p.m. and 8 p.m. on August 6 to take part. While floats are free, they are encouraging and accepting donations on behalf of Disabled American Veterans (DAV). So, you can enjoy your sweet treat while feeling good about helping a worthy cause.
Furthermore, you can check out their social media pages and enter for your chance to win more free floats and A&W merchandise. When you use #FreeFloatFriday on Facebook, Twitter, or Instagram, you are automatically entered for the daily drawing for exclusive merchandise kits. Additionally, A&W will randomly select 10 winners to receive a year's supply of root beer floats when you use #FloatAFriend on the same social media platforms. So, hurry and register so you don't miss your chance to win!
Where to Get Free Root Beer Floats
Although A&W is making national headlines, there are also many local restaurants and shops participating. If you don't have an A&W restaurant near you, there may be local ice cream shops or regional chains that are also participating in your area. Typically, they will offer a free float with qualifying purchases. However, be sure to check their sites and social media accounts. Many are posting free coupons and ways to score deals.
It's hard to turn down a good deal, especially one as sweet as this. So, this Friday don't forget to stop by for your free root beer float!
Read More
Jenny Smedra is an avid world traveler, ESL teacher, former archaeologist, and freelance writer. Choosing a life abroad had strengthened her commitment to finding ways to bring people together across language and cultural barriers. While most of her time is dedicated to either working with children, she also enjoys good friends, good food, and new adventures.