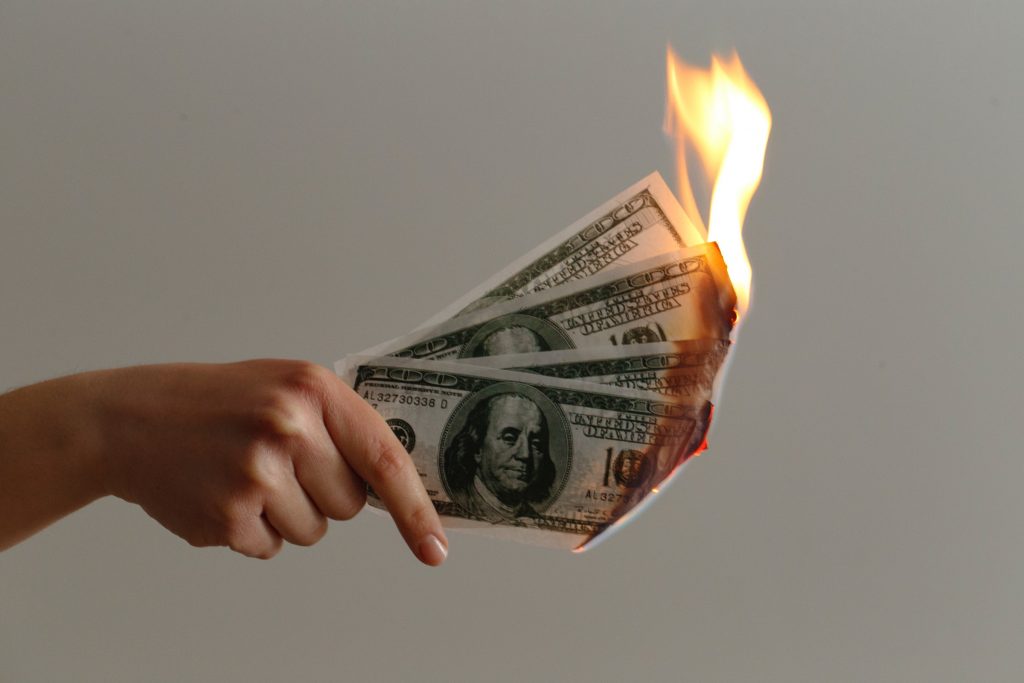 Building your savings is an important goal to reach financial success. However, it can be difficult to create and stick to a strict budget. If you can't seem to meet your monthly savings goals, it may be time to evaluate your spending habits. Here are 10 unnecessary purchases that hinder savings.
10 Unnecessary Purchases that Hinder Savings
1. Unused Membership and Subscriptions
If you review your monthly expenses, chances are that you would discover several charges for unused memberships and subscriptions. Monthly fees for streaming services, fitness clubs, magazines, and newspapers cost you hundreds of dollars each year. Other smaller recurring charges for mobile apps and discount clubs at your favorite retail stores can also quickly add up. Eliminating these microtransactions could help get your savings goal back on track.
2. Cell Phone Plans and Data
Another reason you may have difficulty saving money is that you are paying for more than you need. For example, you may be able to downgrade your monthly cell phone and data plan. Most people assume they need unlimited data or purchase plans with additional features they don't use. Track how much data you use from month to month, and adjust your plan to fit your needs. Most companies also offer cheaper prepaid plans and discounts for automated payments. Even slight changes could increase your account balance.
3. Hired Home Services
Although some jobs require professional expertise, many people prefer to pay someone to perform unpleasant tasks around the house. If you pay for housekeeping, landscaping, or lawn services, this could be another unnecessary purchase that hinders your savings. While it may take some time to get used to the extra responsibilities, doing these chores yourself will give your savings a huge boost.
4. Name-Brand Items
Most of us choose brands that are familiar and don't give much thought to product choices. However, you can usually find generic brands for groceries and prescriptions that will save you a ton of money. There is no need to pay extra for name-brand items if their off-brand counterparts are just as good. Unfortunately, certain items do not have cheaper alternatives. But, you can look for discounts and coupons to decrease your monthly spending.
5. Entertainment
Entertainment costs are another expense that can quickly blow your budget. Dining out and daily coffee runs may seem affordable. But, if you do the math, you will see that it costs you thousands of dollars every year. If you regularly attend concerts or movies, you know exactly how expensive tickets are. And, let's not forget the parking fees and inflated concession prices either. Instead, look for more budget-friendly entertainment options and avoid unnecessary purchases that hinder savings.
6. Alcohol
While we are on the topic of entertainment costs, let's take a moment to discuss the excessive cost of alcohol. Bar tabs and shopping lists for the liquor store can quickly slip out of control, especially when you are buying for large groups or get caught up in the fun. And, be sure to include the tip for your bartenders and servers. Depending on how social you are, each night out could be costing you hundreds of dollars. Ditching the alcohol, or at least decreasing the frequency you drink, is good for both your wallet and your health.
7. Beauty Products
If you ask any woman how much she spends on beauty products each month, you might be shocked at the final tally. The totals are even higher if you pay for high-end cosmetics, lotions, and spa services. Now, I'm not saying you should stop using them altogether. But, taking inventory of the products you use and attempting to reduce the amount will net you huge savings. I have opted to go for a more natural look, using fewer cosmetics and all-natural treatments for my hair and skin. However, you can still find quality brands that offer discounts and seasonal sales.
8. Books
In the digital age, paying for hard copies of your favorite books hinders your savings goals. Instead of paying $15-$20 per title, you can download your favorite ones for free. Or, you can purchase eBooks for a fraction of the cost. However, if you still like the smell and feel of paper, you can also find discounted, used copies online. Next time you are looking for something new, take a trip to your local library or ask your friends for suggestions. Book exchanges are a fun and free way to get new reading material without adding to your monthly bills.
9. Gifts
Gifts are a thoughtful way to show people how we feel about them. Unfortunately, buying gifts gets expensive, particularly if you have a large family or group of friends. Instead of purchasing a gift for everyone, try playing a game or doing a name exchange to limit how many you must buy. Also, if you have too many event invitations, perhaps you should rethink attending if you aren't that close or don't know them well. Sometimes a card or heartfelt message is enough to meet your social obligation.
10. Credit Card Interest
Although this may not qualify as a purchase, every time you use your credit cards, you are limiting your ability to save. Credit card debt carries high interest rates. In-store credit cards have even higher interest rates. So, when you use these cards to make unnecessary purchases, you are severely hindering your savings. If you want to increase your savings, pay down these debts first, or contact your credit card company to see if you qualify for a lower rate. You can also speak with a debt relief agency to consolidate payments and reduce interest rates.
Finding New Ways to Save
Living on a budget doesn't mean that you need to sacrifice every comfort and convenience. Instead, it is becoming more aware of your spending habits and making small changes that add up over time.  When you begin by eliminating unnecessary purchases, you accelerate your savings and can reach your financial goals faster. Here are two things you can do that will shave off a couple of percentage points from your budget.
Use cash back sites.  There are a number of good ones out there, such as Rebate Fanatic and Swagbucks.
Scan your receipts. A good practical way to save is to scan your receipts. Over time this will give you a few bucks back, which you can then save. Good apps are Ibotta, Fetch, Receipt Pal and Receipt Hog.
Read More
Jenny Smedra is an avid world traveler, ESL teacher, former archaeologist, and freelance writer. Choosing a life abroad had strengthened her commitment to finding ways to bring people together across language and cultural barriers. While most of her time is dedicated to either working with children, she also enjoys good friends, good food, and new adventures.