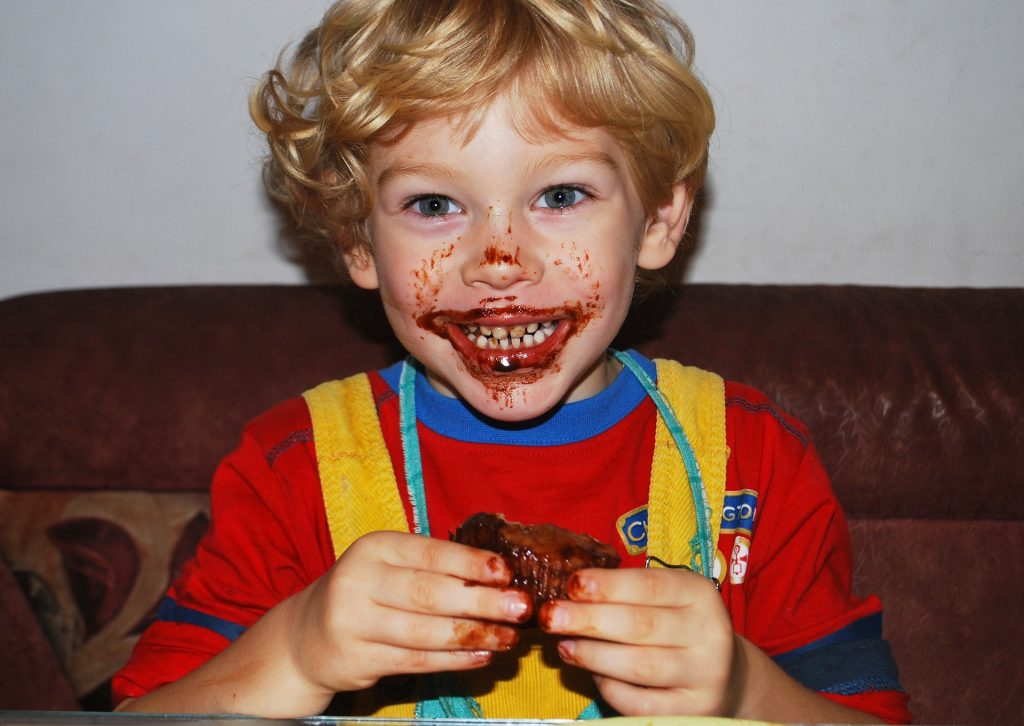 Going out to eat as a family can be a fun experience but it can also be expensive. With most plates costing at least $10, soft drinks coming in around $2 or more, alcohol (if you choose to drink it), appetizers, and tip, your family meal out can easily add up to $100.
Saving Money Eating Out
One way to cut down the cost of eating out with your family is to keep an eye out for places that provide a free meal for kids. Another great tip to cut the cost of eating out is to go on less popular days, like Wednesday. Generally speaking, not many restaurants offer additionals deals over the weekend because they don't need to bring in customers. The beginning of the week is usually slower for many restaurants so they will have more deals, discounts, and promotions.
Looking to cash in on a free kids meal tonight? Below is a list of restaurants where kids eat free on Wednesday.
Where Kids Eat Free on Wednesday
Qdoba Mexican Grill: Kids eat free on Wednesdays and Sundays at Qdoba.
Firehouse Subs: Get one free kids' meal with the purchase of an adult combo meal on Wednesdays.
Damon's Grill: With the purchase of an adult meal, kids can eat for free on Wednesdays at Damon's Grill.
East Coast Wings: After 3:30 p.m. on Wednesdays, kids eat free when accompanied by a paying adult.
Little Bitty Burger Barn: Children under 10 eat free on Wednesdays (all day). You can get two free kids' meals per paying adult.
Jeffrey's Sports Grill: On Wednesday, get one free kids' meal per paying adult.
Jason's Deli: Jason's Deli is another place where kids eat free on Wednesdays with the purchase of an adult meal.
Applebee's: Applebee's is a chain restaurant in the United States that offers free meals for kids on a select day of the week. The day varies from location-to-location so an Applebee's near you may offer a free kids' meal on Wednesday.
Bennigan's: Like Applebee's, Bennigan's allows kids to eat free on Wednesday (or another select day of the week). Varies by location.
Carrows: After 4 p.m., kids under the age of 10 eat free with the purchase of an adult entree every day at Carrows.
Cici's Pizza: If your child is under 3 they can eat for free every day at Cici's.
IHOP: The International House of Pancakes offers free kids' meals on various days throughout the year. Occasionally they fall on a Wednesday. Stay up-to-date on IHOP freebies on their Facebook page.
Texas Roadhouse: Texas Roadhouse locations can pick-and-choose what day of the week they offer free kids' meals. Check with your local Roadhouse location for details.
Places Kids Eat (Almost) Free
Buffalo Wild Wings: BWW offers great deals on Wednesday anyway. In addition to their normal deals, you can also get items from the kids' menu for $1.99 with the purchase of an adult entree.
Luby's Cafeteria: Luby's offers a kids' meal for $2 on Wednesday after 2 p.m.
McAlister's Deli: At select locations, you can get a kids' meal for $0.99 every day at McAlister's.
On The Border: With the purchase of a meal, kids get a free sundae every day at On The Border.
You don't have to neglect fun to be on a budget, finding places where kids eat free on Wednesdays or great deals can help you afford the ability to dine out occasionally.
Do you have any places where kids eat free on Wednesday to add? Let us know!
Amanda Blankenship is the Director of Social Media for District Media. In addition to her duties handling everything social media, she frequently writes for a handful of blogs and loves to share her own personal finance story with others. When she isn't typing away at her desk, she enjoys spending time with her daughter, husband, and dog. During her free time, you're likely to find her with her nose in a book, hiking, or playing RPG video games.