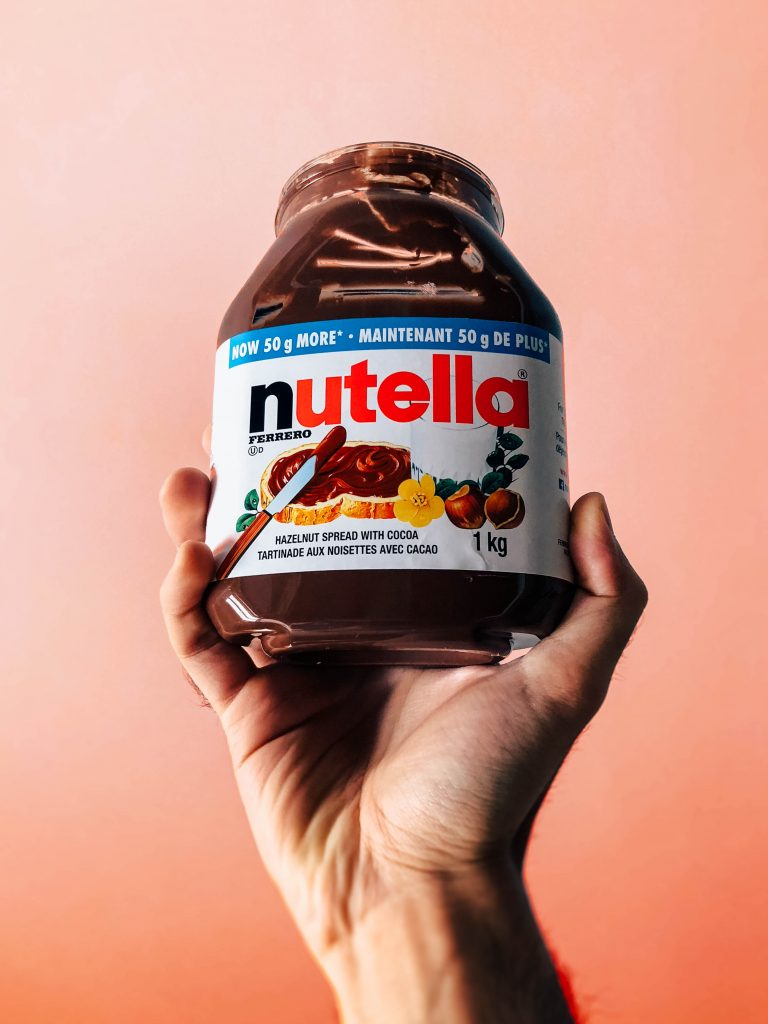 Costco recently released its Kirkland branded hazelnut spread. The most amazing part of the product, aside from tasting extremely similar to the original, is that Costco Nutella only costs $7.99 per two 35-ounce containers.
For two 33-ounce jars of the name brand "Nutella," you'll pay $13.99 at Costco. On Amazon, customers pay $19.49 for a similar two-pack of the hazelnut spread. Walmart sells Nutella for $5.98 per jar. Of these retailers, Costco is offering the cheapest price, and it tastes pretty great.
With those savings in mind, check out these great Nutella recipes:
Costco Nutella Recipes
You don't have to try each of these with Costco Nutella specifically, but you'll save a ton of money if you decide to go with the Kirkland branded product. Here are some of the tastiest Nutella recipes the web has to offer:
1. Nutella Stuffed French Toast
What better way to start the day than with some Nutella-stuffed French Toast? Although it wouldn't be the healthiest daily breakfast, this treat can be great for a Saturday morning brunch at home. You'll be able to save a ton on the spread used to stuff your French Toast too by buying it at Costco.
This recipe is unbelievably easy. If you choose to do so, you can make your crescent rolls from scratch, or simply buy the pre-made rolls. Then, spread Nutella on the crescent roll, roll it up and bake it. It is a tasty and easy treat!
3. Buckeye Dip
Buckeye Dip is one of the easiest, and tastiest, recipes on this list. All of the ingredients can be purchased relatively cheap, and it can be served to a group. It incorporates one chocolate and peanut butter, one of the most favored flavor combinations and is often a favorite at parties!
You may have heard of people drinking Nutella hot chocolate (which is delicious), but you can make plenty of other drinks using Nutella as well. Smoothies, milkshakes, and coffee drinks are among some of the most popular. This mocha smoothie is to die for!
If you've never tried it before, you must! It is an inexpensive way to get your chocolate-covered strawberry fix without the cost. Some people may even argue that Nutella and strawberries are better. You don't really need a recipe for this. You can simply dip your fruit into your hazelnut spread.
Those looking for something on the sweeter side may want to consider this twist on the classic brownie. This blondie recipe, which is the term used for a vanilla brownie, has been infused with Nutella. It will make anyone with a sweet tooth drool.
7. Nutella Tart
Although the word tart may send any non-baker running, this Nutella tart is surprisingly simple. It takes a matter of minutes and you'll have a gorgeous, and delicious, tart right before your eyes.
Do you have a Nutella recipe you'd like to add? Let us know in the comments! 
Amanda Blankenship is the Director of Social Media for District Media. In addition to her duties handling everything social media, she frequently writes for a handful of blogs and loves to share her own personal finance story with others. When she isn't typing away at her desk, she enjoys spending time with her daughter, husband, and dog. During her free time, you're likely to find her with her nose in a book, hiking, or playing RPG video games.