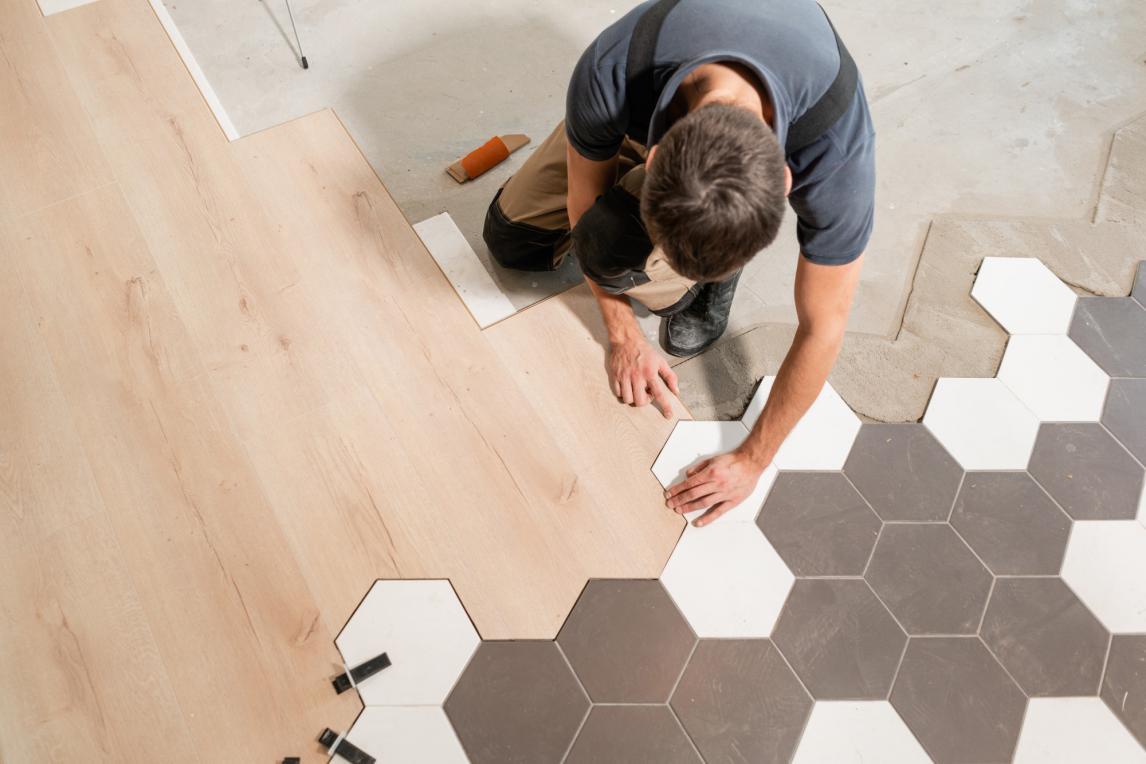 Renovating a home can be fun but also costly, although it doesn't have to be if you use some shopping savvy and do some renovations yourself.
If you're ready to refloor your home but have to stick to a budget, follow this guide on reflooring a house for tips and pointers on how to do it cost-effectively!
1. Shop at the Large Box Stores
The larger box retail stores purchase their stock in bulk and have negotiated a great price to sell their inventory. They are then able to pass these great savings on to the consumer, which means you.
Take advantage of these great deals by shopping at one of these larger retail stores. If the selection of flooring seems limited, you can always visit their website and see if there is something online that interests you and have it shipped straight to your home.
You may also have a lumber discount store in your area that will have great deals on flooring materials, but be aware they may not receive the same type of flooring more than once, so if you see some cheap laminate flooring that fits your needs, get it while you can. It might not be in stock the next time you are in the store.
2. Buy Inventory That is In Stock
When shopping for flooring, you will save money by purchasing what the store carries in stock. Although it might be tempting to pour over the different carpet samples or different types of hardwood planks to find the perfect match for your home, you will end up spending much more on special ordering than if you choose a flooring that is in stock.
If there is a specific type of hardwood or tile that you are just eager to have, consider limiting it to one room, such as the kitchen, and using the in-stock flooring for the rest of the house.
3. Install the Flooring Yourself
One of the biggest costs of redoing your floors is the labor and installation of having a company do it for you. To avoid these fees, you can install the flooring yourself.
If you are planning on installing tile or carpeting you may need some assistance from someone who has had some experience, but laminate flooring is easy to install yourself and you only need a few basic tools. There are also plenty of how-to tutorials online that you can use to research the process.
4. Measure Twice and Cut Once
When installing any type of flooring you will have to be sure to measure and plan carefully before you start cutting into your materials. In general, you will have to plan for at least 10% of your materials to be cut and wasted but you don't want to increase that percentage by poor planning.
You can also use some of the cut pieces in spaces that will not be seen, such as inside closets or in the back of the pantry. By being careful and utilizing cut pieces in smaller spaces you can avoid having to purchase additional flooring.
Reflooring a House Doesn't Have to Break the Bank!
Hopefully, this guide on reflooring a house on a budget has been helpful and you are ready to tackle the project in your own home!
Be sure to visit our website daily for more home and lifestyle money-saving advice, tips, and tricks!