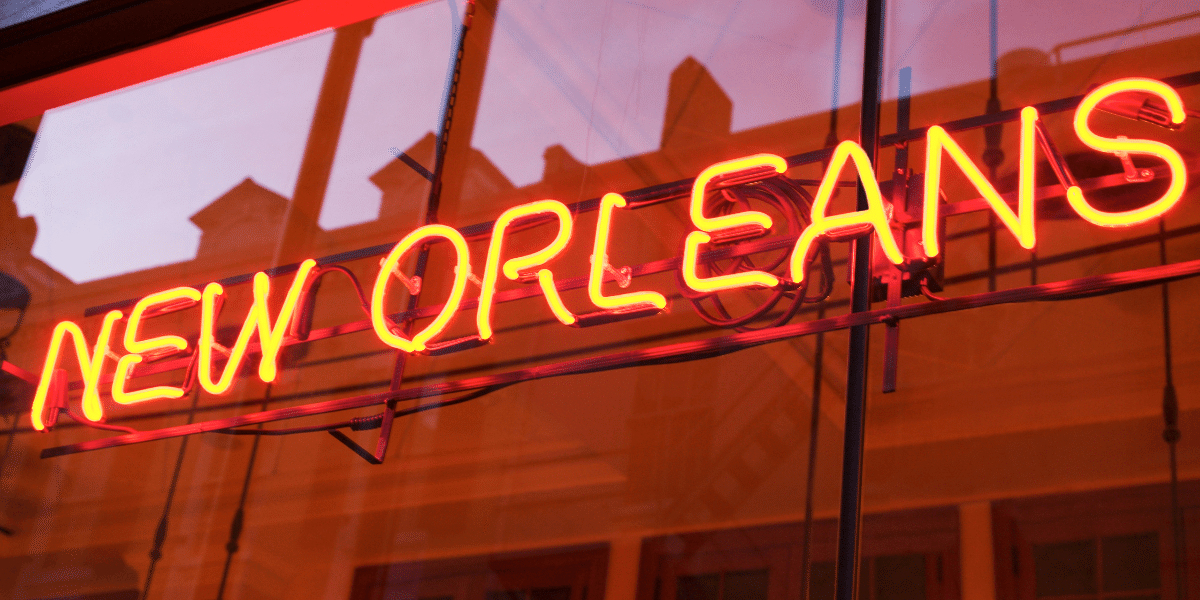 After months (or years) of saving, your vacation savings are almost ready. Time to celebrate an anniversary or birthday with your partner. Ask anyone where you should go and they will say New Orleans. It's a hot bed of excitement and culture. Even though you have the savings ready to go, you don't want to spend like crazy. Smart planning will allow you the fullest experience while staying in budget. Here are some of my tips to make the most of a couples getaway in New Orleans.
Go In The Off-Season
Believe it or not, NOLA has an off-season. Summers here are sweltering and has fewer crowds. If you are okay with tackling the heat, the summer is the best time. You will find hotel and AirBnB rates lower to try and attract travelers. Restaurants might not change their prices but you won't have to wait in line to get a seat. Even getting to take tours will be easier in the summer.
Avoid Touristy Restaurants
NOLA is popular for its superb meals. Many of them are simple recipes that have extra love inside. Touristy restaurants offer those amazing food items, but at a higher cost. The best thing to do is to look for those little dives for the same meals at affordable prices. If you know someone familiar with the area, ask them for recommendations. Remember, those smaller businesses are often owned by local residents. You want to support them to keep the area thriving.
Research For The Right Place To Stay
Many hotels in the tourist-heavy areas are expensive, even in the off-season. I recommend digging around and look for something on the outskirts. If you are adventurous, look for a hostel. You can try using Booking.com to find good deals. Check AirBnB or any other local short-term rental.
Don't Take A Car
If you are flying to NOLA, skip the car rental. Parking is expensive in and around New Orleans. Use public transportation and a rideshare program to get around. If you are driving in, consider asking the airport if you can leave your car there. They have the most affordable rates for parking. If you don't want to go without the car, choose a hotel or short-term rental that offers free parking. Then check online for parking fees in town so you can accommodate for the expense.
Enjoy Some Free Options
New Orleans has some insider secrets that locals are starting to share. Pedestrians can take a free Ferry ride from Canal Street to Algiers point. You will see a beautiful view of the city and you can explore a different area. Sometimes you will spot a wedding parade, take a moment and enjoy the celebration. Don't be afraid to ask the concierge or short-term rental host for any free events they are aware of.
One last thing be mindful of your belongings. As with any tourist town, tourist-centered crime can occur. Don't put a wallet, keys, or cellphone in a back pocket. Purses should come across the chest. Don't bring every credit card on your day out. That way if you lose one, you have a bank card or another credit card to get through the trip.
Read More:
5 Benefits Of Travel Insurance
Genius Ways To Save Big on Travel
Tips To Save Money When Traveling