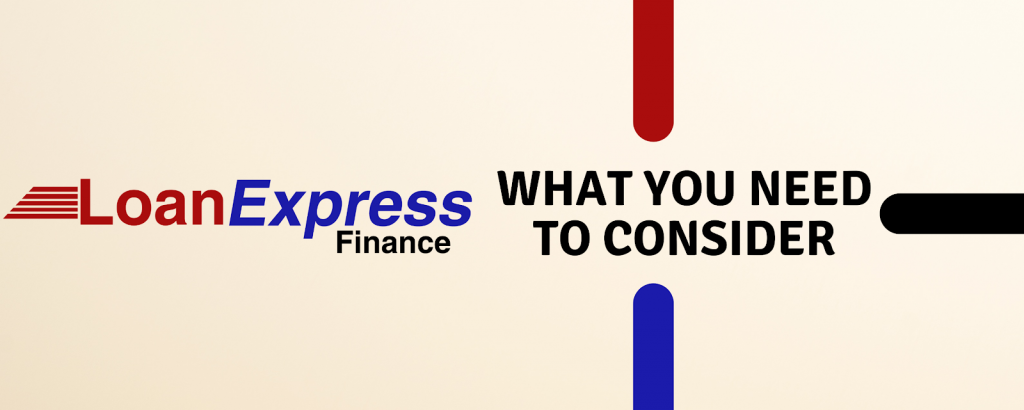 The year 2020 brought all sorts of trouble for many Canadians. Being locked down for months while fearing for our health and safety has undoubtedly taken a toll on our emotional and mental wellbeing. But perhaps the most worrying effect brought by COVID-19 is its negative financial impact on many households.
According to a report by TransUnion, 64% of Canadian households have been negatively affected financially when COVID-19 hit. Because of the unfortunate consequences of the virus (such as reduced work hours), many Canadian adults found themselves worried about their ability to pay bills.
As a result, companies that provide "emergency" financial products like credit cards and personal and payday loans have become lifelines for many. And one such company is Loan Express.
Loan Express has been offering payday loans in Canada for more than a decade. Obviously, the company is doing something right to last long in a highly competitive, high-risk industry. But are payday loans from Loan Express worth the trouble? Read on to find out.
What does Loan Express have to offer?
As mentioned above, Loan Express specializes in payday loans. If you're unfamiliar with this financial product, payday loans are a subclass of personal loans that target those who need relatively small sums of money FAST.
Payday loans typically come with high interest rates and a short repayment period in exchange for their virtually instant disbursement and lenient requirements.
Loan Express promises 5-minute smart loans that may be accessed 24/7. You're allowed to borrow up to $1500 to take care of emergencies, fast-approaching due dates, and other financial headaches that may come your way. 
What you need to consider
Here are the things you need to consider before taking out a payday loan from Loan Express.
Their application and disbursal process
Loan Express accepts online loan applications 24/7. All you have to do is fill out their application form with your details and the amount you wish to borrow. They try to decide in under 30 minutes, with some even receiving their approval within 10 minutes.
Upon approval, they will put the money in your bank account within five minutes, which is excellent if you need cash urgently. You don't have to deal with lots of extra steps, nor do you have to wait for business hours to get your loan approved.
And when your next payday comes, they will automatically debit money from your bank account as repayment. 
Your employment and other individual qualifications
You need to meet the following qualifications to take out a payday loan:
Be of age 18 years or older

Have a source of income that is on Direct Deposit (payroll, CTC, Disability, CPP)

Have a bank account that has been active for at least 30 days
Your credit score – does it matter?
The beauty of getting a payday loan from Loan Express is that your credit history or credit score will never get in the way of your approval. Many alternative lenders from Canada like Mogo and Fairstone may be more lenient than traditional banks when it comes to credit score requirements, but they still require your credit score to reach a certain threshold.
On the other hand, Loan Express claims to never decline an application based on credit score or credit history. So if you've tried your luck with other private lenders but have so far been unable to secure a loan, this company might just be what you need.
Interest and possible extra fees
Unsurprisingly, interest rates for Loan Express' payday loan are hefty, especially when you look at the annual percentage rate (APR). You can expect the APR on an average payday loan to be around 500% to 600%. 
But before you discard Loan Express because of these figures, remember that you're not borrowing money for an entire year. You're supposed to pay back your loan on your next payday (which typically is in two weeks or less), so you'll end up paying just a small fraction of the APR. In general, a $100 loan typically costs between $15 to $25.
Besides the interest, you need to pay attention to Loan Express' NSF and late payment fees. Of course, it's better just to pay your loan on time to avoid these extra charges.
Conclusion
In conclusion, Loan Express is a great place to score payday loans if you:
Need money instantly

Don't want to wait for business hours to get your loan processed

Need a small sum that could be paid back on the next payday

Don't have the right credit score for traditional banks and other alternative lenders
In exchange for the lenient qualifications, fast approval, and instant disbursement of funds, you'll have to pay a relatively large interest, plus possible extra charges for NSF and late payments. That said, we strongly urge you to plan ahead so that you don't end up missing your payment schedule.