Hallo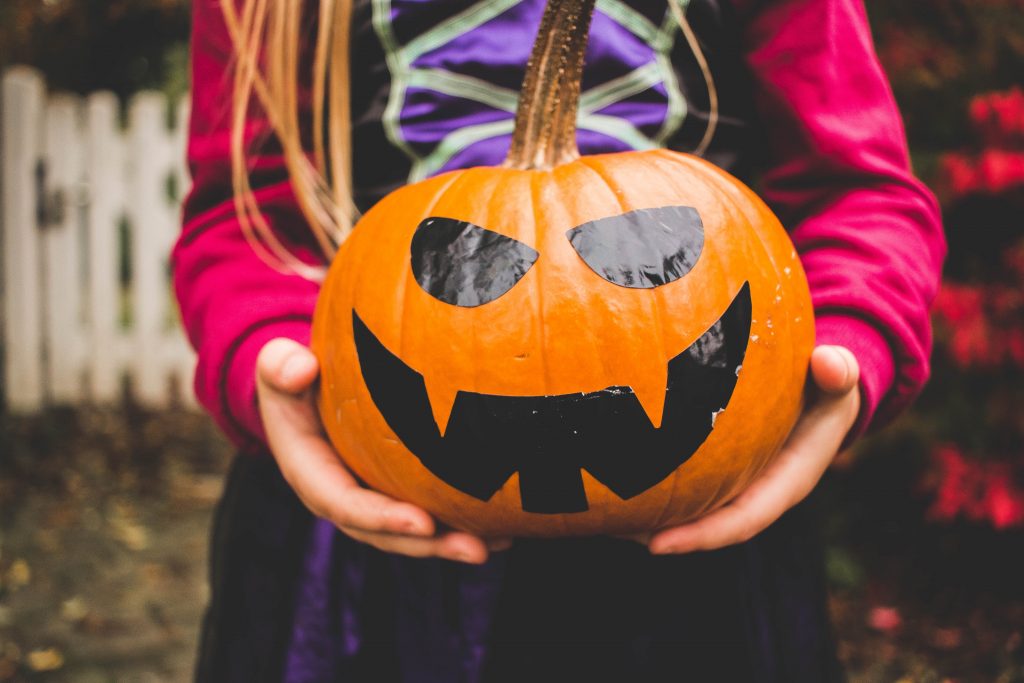 Halloween is next week. Your best friend just committed you to a party on Friday. You've got no idea what your costume will be and you're strapped for time. Plus, Halloween wasn't in the budget this month.  You need help with some last minute Halloween costume ideas.
Here are five tips and tricks to get your Halloween costume ready FAST and keep it within budget.
1. Raid Your Closet
The best place to shop for a Halloween costume is in your closet. Especially when you're running up against the clock. Here are a few of my favorite ideas. Each of these costumes can be put together with basic supplies found in your closet:
Minion: overalls, yellow tee-shirt, black gloves. Use construction paper to make some goggles or stop by Dollar Tree.
Bank Robber: black and white striped tee-shirt, black jeans, black shoes, black beanie.  
Mary Poppins: white button-up shirt, black skirt, fedora hat, and an umbrella
Sandra Dee: black leather jacket, black leggings, and some high heels
80s Rock Star: anything neon, ripped jeans, and loads of hairspray and make-up
A quarterback: I honestly laugh out loud every time I see this. It's one of the most clever, simple, and inexpensive costumes I've come across. I love it!
2. Head to the Thrift Store
Goodwill and Salvation Army, as well as your locally owned consignment shops, are treasure troves for Halloween costume. If you've got almost a full costume using items you already own but missing one or two critical pieces, head to the thrift store.  
You can also find full costumes at the thrift store — aisles and aisle of costumes.
3. Amazon Prime
Two days, giant selection, competitive prices, enough said.
If you're looking for a ready-made costume and don't have time to physically go to the store, head directly to Amazon, if you're lacking in the creativity department or just can't be bothered to give any thought to it, Amazon is your best resource.
4. Borrow From a Friend
We all have that friend that thrives on Halloween. It's their favorite holiday, and they go extra every year. I bet she has an amazing costume she wore three years ago, and more than likely, she'd be flattered if you asked to borrow it. 
Be sure to reciprocate, lend out your Halloween costumes from prior years. Give them a longer lifespan. It beats sitting at the top of your closet.
5. Think Ahead for Next Year
This tip may not be helpful for the current year, but we're all about planning here at Budget and the Bees.
The day after Halloween, head over to Walmart, Target, CVS, or any other store in your area that carries Halloween costumes. Your local pop-up Halloween store is also a great place to go. You will find significant bargain discounts on any inventory that hasn't sold. Buy a couple and stash them in the back of your closet. Add a reminder to your calendar so you don't forget. Voila, you're all set for next year.  
What is your favorite Halloween costume? Let us know in the comments below.
Read More:
10 Things to Buy on Amazon If You Love Halloween
How We're Doing Thanksgiving On a Budget
7 Secrets to Throw an Amazing Party On A Shoestring Budget