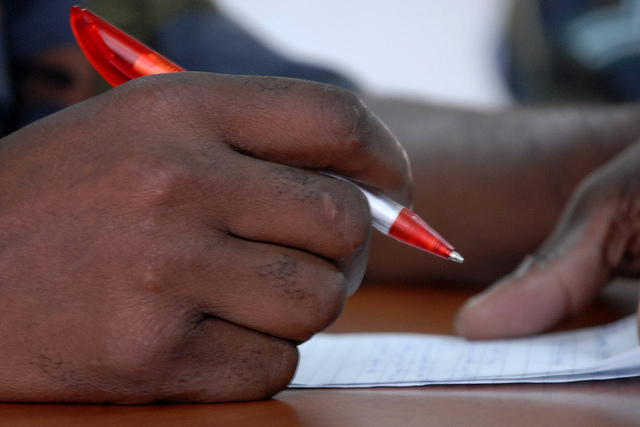 If you're like me setting goals and meeting them is an extremely rewarding process. What makes it even more rewarding (for me) is being able to cross items off a list or make a goal-setting worksheet.
Setting Goals
I first learned about goal-setting and writing down your goals in a course I took during my senior year of college. The course was titled "Resume Writing," however, the course covered goal setting and how to reach specific career goals. After all, college is supposed to prepare you for the real world as well as your dream career, right?
Goal-setting is quite possibly one of the most important abilities necessary to be successful in life. Being able to identify a goal you'd like to meet, organize your ideas and meet that goal within a specific period of time is no easy feat. Goal-setting worksheets can help you reach those goals.
Goal-Setting Worksheets
A huge part of making and meeting goals is organization and that is why goal-setting worksheets can be helpful when reaching goals you've set. My favorite way of setting goals for myself both in my personal and professional life is the SMART way.
You can make a SMART goals worksheet yourself, create a document online or print one out. Here is how to set and meet your goals the SMART way: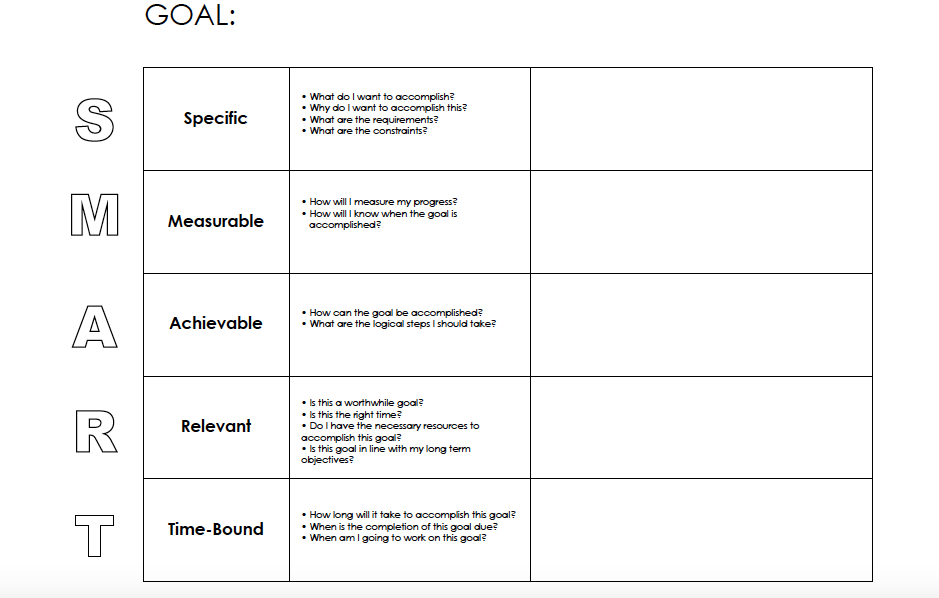 If your goals are SMART they will be: 
Specific 
Measurable 
Agreed Upon
Realistic
Time-Based
Set specific goals. For example, if you'd like to set a goal to save more money. Instead, say something like "I would like to save $10,000."
Set goals that are measurable. You want to be able to measure your goal. Sticking with the goal of saving $10,000, you will want to be able to measure your progress. This will be possible because money is a measurable factor within your goal.
Agree upon the goal and share it with others. If you have made up your mind that you want to save $10,000 then you should agree that you'll do what is necessary to do that. You should also share that goal with others and agree to have them hold you accountable for that goal.
Be realistic in your goal-setting. Of course you can probably save $10,000 but don't cut your budget so slim that you no longer enjoy life. If you cut all of the fun out of your budget to save $10,000 you'll be miserable and will likely give up on your goal. Be realistic when setting your goal so that you are more likely to reach it.
Set a timeline for your goal. Lastly, set a time-frame for your goal to be reaching. If you'd like to save $10,000 take a look at your income and budget. Determine how much money a month you'll be able to save, any additional money coming in and determine a feasible timeline for your $10,000 goal.
Goal-setting can be a difficult task but if you use a goal-setting worksheet (the SMART way) you may be able to better reach your goals.
Do you have a great way of setting and meeting your goals? We'd love to hear from you!
Photo: US Army Africa
Amanda Blankenship is the Director of Social Media for District Media. In addition to her duties handling everything social media, she frequently writes for a handful of blogs and loves to share her own personal finance story with others. When she isn't typing away at her desk, she enjoys spending time with her daughter, husband, and dog. During her free time, you're likely to find her with her nose in a book, hiking, or playing RPG video games.