Do you want to propose this year? Whether you want to keep it casual or make a big deal out of it, you need to plan your proposal to match your beloved's personality. Whatever you choose, make sure it will stun her in a good way, bringing tears to her eyes and a yes to her lips. How can you create a proposal that will rock her world? Here are just a few ideas for out of the ordinary or super romantic proposals to delight and surprise.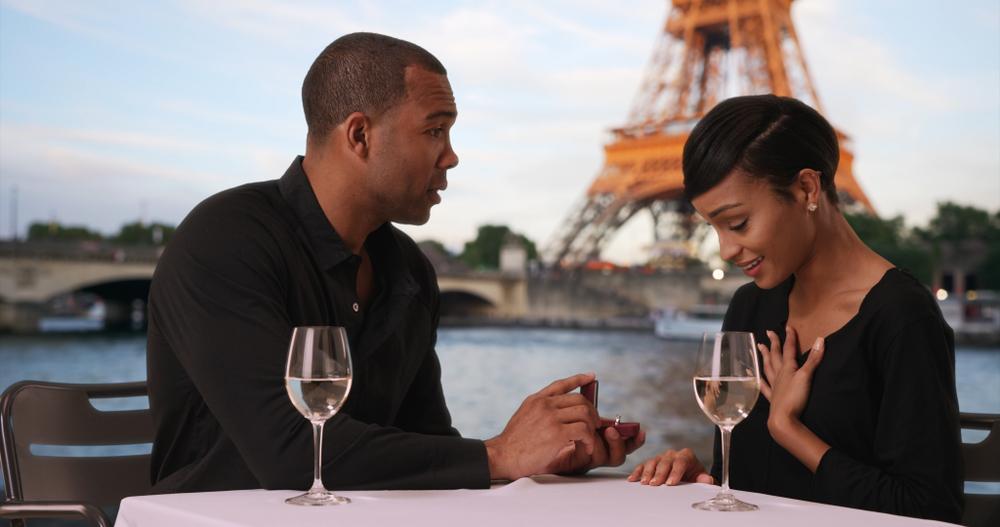 Pick Their Destination of a Lifetime
From tropical to tundra, or Paris to Portland, your fiancé has a bucket list destination in mind. Popping the question in her favorite place or a place she's always dreamed of going can be the event of a lifetime.
You can plan the trip together, without revealing your big secret, or you can keep the whole thing under wraps by making all the arrangements, including time off work or school, to give her an unmatched experience when you ask her to be your wife.
Plan a Scavenger Hunt
Does your beloved like to solve puzzles? There is a great opportunity to get her involved in the entire escapade by creating a scavenger hunt for treasure hunt in her honor. Create clues that are meaningful for her and at the end she'll find you, on your knee, asking her to make you the happiest person on earth.
This is an entirely customizable experience. It can be done in the privacy of your own home, over the internet, or throughout your city. Topping it off with the perfect diamond as her treasure is sure to be memorable.
Go Big for Your Thrill Seeker
Maybe she loves defying death itself. If your girlfriend is an adventurer who loves climbing to the top of mountains or diving from an airplane, you can incorporate that into your proposal.
Imagine popping the question from 13,000 feet or at the end of an amazing thrill ride at her favorite theme park. Choose something fun and meaningful that raises her heart rate.
Involve Your Pets
Maybe she has a beloved cat or dog. Or maybe you adopted a pet together as an early sign of commitment in your relationship. When you love your pets that much, make them a part of the event. It's not limited to furry friends, either. Lizards, snakes, birds, hamsters; whatever you share your home with, they can be involved.
Have your dog fetch a sign that says "marry me?" Or tie the ring around your kitty's collar. Make it clear that's what's happening and see your fiancé's smile lights up the room.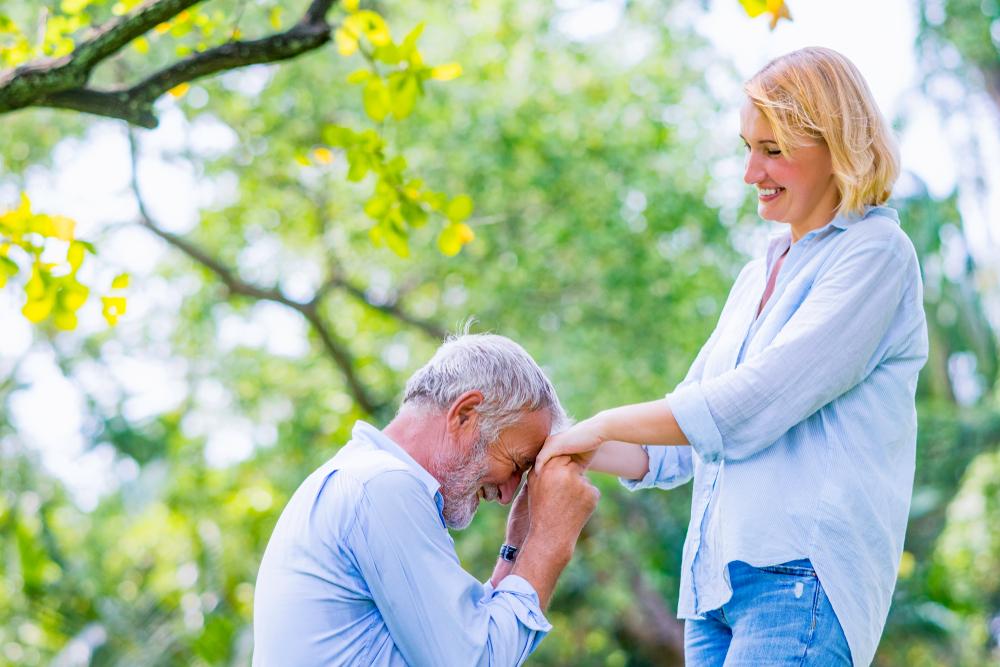 Make an Amazing Dinner for Two
Sometimes, her perfect engagement is just time alone. You can propose while you're waking up in the morning or while watching your favorite TV show at night. Or you can take some time to prepare a meal to make the evening special.
If you decide to make dinner, play to your own strengths. Make something you know she likes. And even if you want to stretch your culinary experience, have a plan B ready if your creation isn't exactly as you intended.
In Front of Friends and Family
For other women, a proposal is special because of the people present. If you know they want their friends a family involved, prepare to ask the question where she can see and be seen. Don't do it at an event that upstages someone else, like a wedding, but a family event or holiday dinner could be a perfect option.
You can also involve her friends and family in the execution of your plan if you talk to them ahead of time to make arrangements.
Whatever you choose, pick a proposal that will rock her world based on what she likes and will make her excited to say yes. You'll remember the day for the rest of your life.
Like Us? Sign Up!
Subscribe to get the latest budget buzz via email.