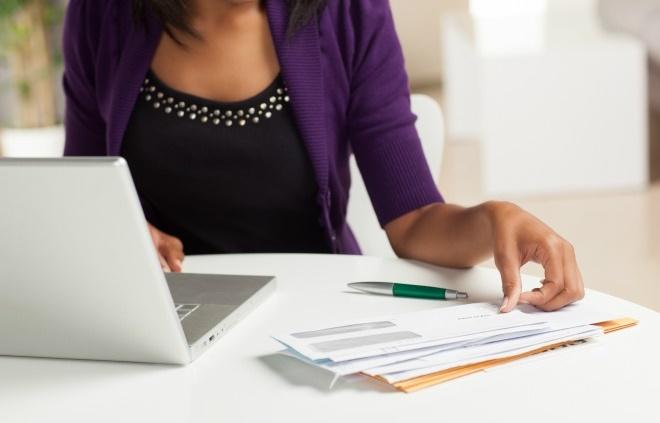 According to the latest report from the Federal Reserve Bank of New York's Center for Microeconomic Data, total US household debt is now above $13 trillion. Consider that the US national debt is $20.631 trillion, meaning that household debt makes up approximately 65% of the US economy's indebtedness. A reading of $13.15 trillion was reported for the year ending December 31, 2017.
Among the many risers in individual debt components were credit card debt, mortgage-related debt, automobile loans, and student loan debt. Not all economists believe that rising debt levels are bad for the broader economy. For example, it is largely thanks to consumer expenditure that the US GDP is growing. Nonetheless, this is the fifth year on the trot that household debt has grown.
Quarter on quarter, Q4 2017 saw an increase of $193 billion worth of household debt. The total outstanding mortgage-related debt rose to $8.88 trillion – up $139 billion from Q3 2017.
But the most worrisome component of overall household debt is the unsecured debt in the form of credit card expenditures. Credit card spiked to $834 billion – up $26 billion in the quarter. The rise in household debt is evident from financial records accumulated by Equifax data.
The US debt clock points to an average debt per citizen of $63,060, while the average revenue per citizen is just $10,291 – a six-fold shortfall in what is actually required to service  the US national debt. The Wall Street Journal conducted in-depth analysis of the current debt to dilemma.
There are several elements working in favour of households, notably the tax overhaul which will see more USD in every paycheck. The tax overhaul will see the first $24,000 of earnings being tax-free, and the corporate tax rate will drop to just 21%. Multiple other additional benefits will be enjoyed by US households, making it easier to repay excessive debt burdens.
Increasing Debts across the US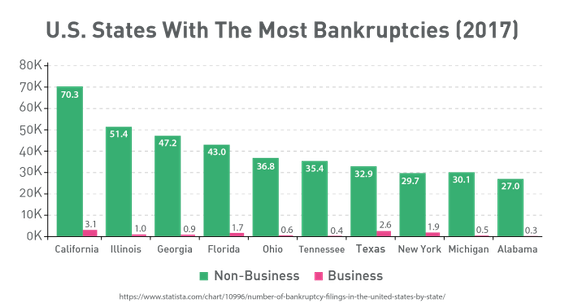 The New York Fed reported that there was a $27.95 billion increase in consumer credit between October and November 2017. Increased expenditure has not dovetailed with consumer confidence levels however. In December 2017, the quantity of credit utilization increased, but consumer confidence reversed.
November marked the highest month of consumer confidence at a level of 129.5, but the December figure declined to 122.1. Decreased optimism about the economy and jobs growth added downward pressure on the metrics. Given all the hullabaloo in financial markets, what with equities whipsawing in February from all-time highs in December, it's important to understand what all the currently available options are.
Perhaps one of most important questions is the following: What is debt settlement? Unlike debt consolidation where all similar debts are grouped together (such as credit card debt) and a single loan is taken out from a financial institution/lender to repay that debt at a lower interest rate, debt settlement is about negotiating your repayment terms.
To initiate the debt settlement process, it is imperative to be as upfront as possible about the outstanding debt burden. The amount of money currently owed to creditors can serve as a gauge for your eligibility for debt settlement. You may not know it, but the debt monster can get on top of you if you don't manage your debts effectively.
Anything can cause a debt problem, notably medical emergencies, car accidents, loss of employment, a sudden new expense item etc. When the sum total of your debt exceeds 50% of your annual income, it is time to seek professional assistance.
Collections agencies are relentless – but if you follow sound debt settlement strategy, you can head them off at the pass, and finally get on top of your debt. Debt settlement organizations actually negotiate on your behalf to come to an agreement about lowering your overall debt burden. It may impact your credit score, but it  is certainly worth considering if you want peace of mind.