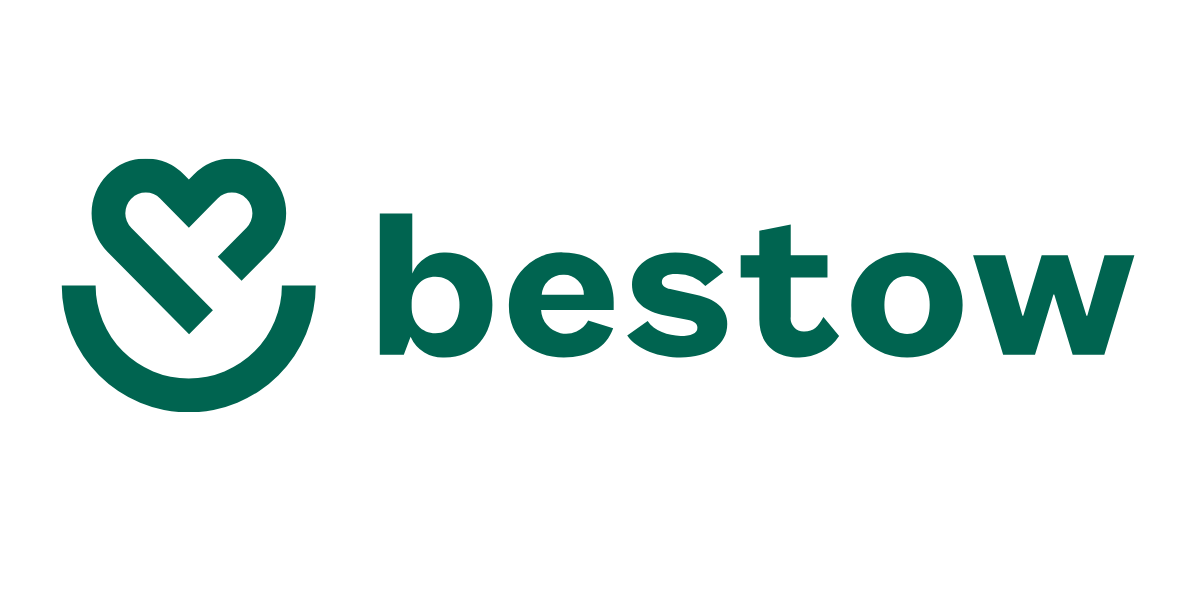 One of the wonderful things about the increasing power of computing is the ability of big data to transform how personal finance is done. Companies such as Uber and Airbnb have changed how taxis are run and how your house is rented. This radical change is also found in the insurance industry.
Life insurance markets have historically been characterized by a wide variety of poor-quality providers, most of whom want an extensive medical exam before deciding on a price or issuing a policy.
Enter Bestow.

Bestow is a first of its kind insurance technology company. Its business model relies upon quick and effective matching of insurance buyers with policies. Investing heavily on big data and advanced mathematics allow Bestow to quickly asses and decide upon a potential buyer's health risk without the need for a medical exam.
It basically uses algorithms to make policy eligibility and price decisions. There are no agents involved, it's just you and the computer.
Its approach is new, but not necessarily unique in its use of technology. Companies such as Fabric and Quilt are also pitching their own insurance products. And outfits such as Lemonade.com are also emphasizing fast approval in the homeowners insurance space.
Unlike a lot of the other companies in this space, Bestow's story is interesting. The company was founded in 2016 by entrepreneurs Melbourne O'Banion and Jonathan Abelmann, both tech entrepreneurs and investors with degrees from Brigham Young University. They initially self-funded the company, but have recently expanded it after securing $17.5 Million in venture capital.
What Does Bestow Offer?
To provide fast service, Bestow only offers single-product life insurance. The limited offering is part of what makes the company's service so fast.
You get a choice of a two-year policy, a 10-year plan, or a 20-year plan. Here are the details:
2-year policy: This plan has coverage between $50,000 and $500,000. With a starting price of $3 per month, it's geared for those who are budget-conscious.
10 or 20-year policy: Bestow's coverage for the 10-20 year policy ranges from $50,000 minimum to a $1,000,000 maximum. Premiums for this option start at $8 dollars per month. This is a comprehensive coverage plan for people seeking long-term life insurance.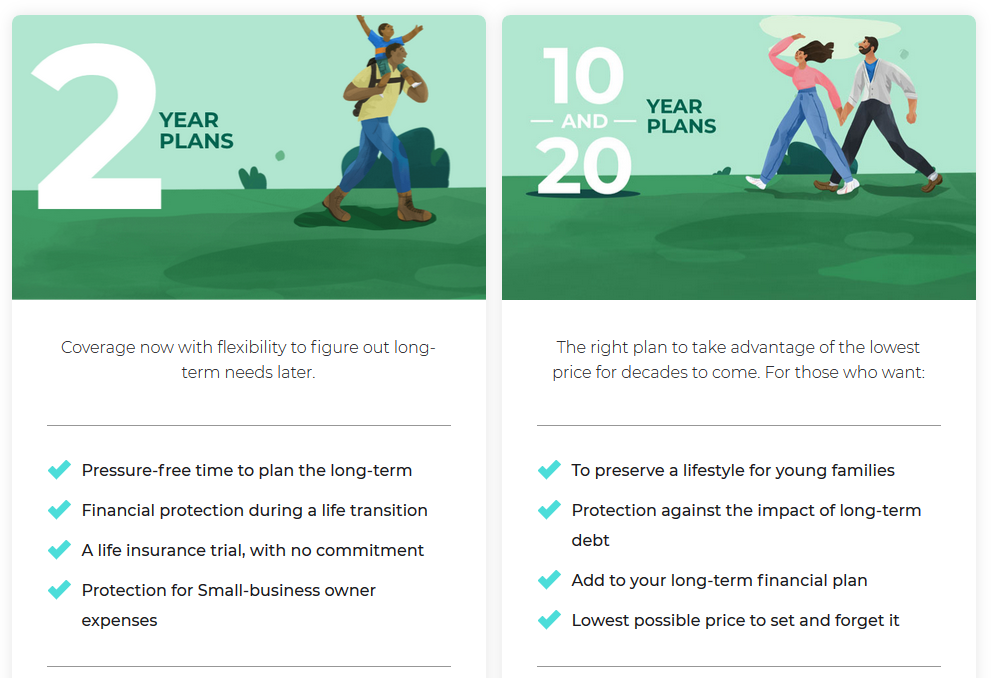 Is Bestow Right For you?
Bestow Insurance: Pros and Cons

Summary

Bestow makes buying policies easy, their policies are affordable and backed by excellent customer service. These advantages outweigh their limitations on carrier choice and product offering.

Pros

Easy Online Application
Good Partners
Affordability
Excellent Customer Service
Healthy Policy Amounts

Cons

No Choice Of Insurance Carrier
Age Specific Restrictions
Limited Product Offerings
No Choice Of Insurance Carrier – CON
Bestow Insurance works with a reputable insurance carrier – the North American Company for Life and Health Insurance™. If, for whatever reason, you don't like the deal that North American is offering, you don't have any choice with Bestow.

Age-Specific Restrictions – CON
All insurance companies have restrictions, and Bestow is no different. All policies expire by your 65th birthday. The younger you are, the lower the cost. Which is fantastic! If you are older, you will need to pay attention to your options. You can only buy a 20-year term life plan if you are 45 years old or younger. Persons aged 46 years to 55 years can buy a 2- or 10-year term life plan. So, if you're over 55, you're out of luck.
Limited Product Offerings – CON
In order to make their business model work, Bestow only offers term life insurance. So if you're looking to purchase whole life insurance through Bestow for investment purposes, they're currently not the company for you. They also don't do custom policies, so if you have non-standard insurance needs, they don't currently have a good product for you.
Easy Online Application – PRO
It's true, you can apply online and have an answer within minutes. You do need to have some information available.  This is so its computer can determine your health status and make an underwriting decision. You'll need your address and social security number. You'll also need to answer questions about your hobbies, work, travel, citizenship, and so on. You will also provide information on your beneficiaries and they'll collect payment information when you apply.
Good Partners – PRO
I know. I said that having only one insurance carrier to work with was a con. North American has a solid reputation as a company. It launched in 1886 and has a strong presence in the life insurance world. It has received superior ratings by three investigative companies as well as minimum complaints in Better Business Bureau data.
Affordability – PRO
Yes, the plans are affordable when compared to other insurance companies. They aren't always the lowest rate available. They are better than average when compared to top insurance companies. At a minimum, Bestow charges between $3 and $8 per month. Most people can afford that.

Excellent Customer Service – PRO
Bestow Insurance provides excellent customer service. The web portal is easy to use, and everything is easy to understand. If you are older and don't want to use the website, there is a customer service line where you can reach a live helpful human. Its phone service is as easy as the web service.
Healthy Policy Amounts – PRO
The amount of insurance you can buy is enough to help cover your beneficiaries' needs. You can choose from a $50,000 plan and up to $1,000,000 plan. Even with inflation, it can help offset debts and funeral costs if you should pass. No messing around with $5,000 or $10,000 worth of coverage.

My summary: I like Bestow and recommend buying from them.
Insurance is one of things that nobody really appreciates until something happens. If you have children, dependents, a business, or own a lot of real estate and need income in an unfortunate event, you probably need insurance. If you're looking for a policy, consider giving Bestow a call.  Its customer service is excellent and the sign up process is quick and easy.

Thank you for reading! If you have any questions or you are insured through Bestow, let us know in the comments below!
This article contains links from our advertisers. If you click on the link and purchase the item, we will hopefully receive a fat commission to help keep the lights on. We are disclosing this per Federal Trade Commission's 16 CFR, Part 255: "Guides Concerning the Use of Endorsements and Testimonials in Advertising."