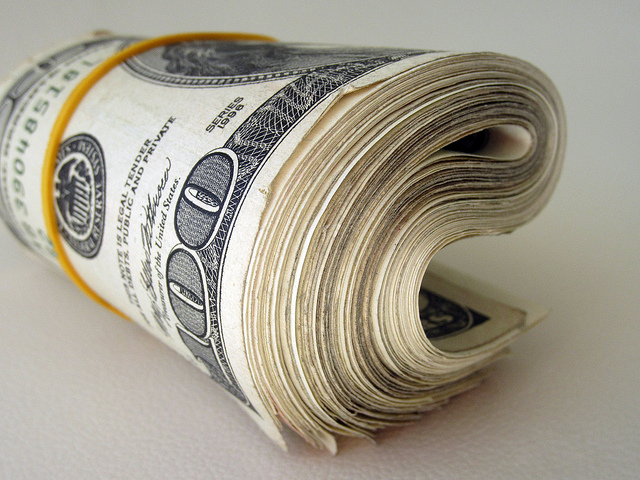 If you're shopping around for gifts for anyone on your list finance-related gifts can be some of the best. You can provide someone peace-of-mind through a
finance-related gift
or even spark their interest in personal finance.
"Finance-related" gifts don't necessarily mean you are putting cash in a card, though it can mean that. You can give some meaningful and useful finance-related gifts. Here are some of the best:
Put money in a card. Obviously putting money in a card is one of the most common finance-related gifts and it's one of the best. Giving the gift of money can help the gift receiver with bills and possibly even help them save. At the very least it will help them purchase something they really wanted for Christmas, their birthday or whatever occasion it happens to be for.
Purchase stock. If you have someone wanting to get into the stock market you can help them make their first stock purchase. This is another great finance-related gift and it can keep on giving if the stock does well. Not to mention, that it can help them get into investing and ultimately help them establish a sound financial foundation.
Purchase CDs, bonds. In addition to stocks, you can also buy bonds and certificate of deposits. Oftentimes people give CDs and bonds when a child is born but it is a great finance-related gift to give anyone at any time during the year.
Finance apps. There are both free and for-purchase personal finance apps out there. Free apps like Mint and Acorns can help you budget and invest. Additionally there are a number of apps that are only a few dollars each that can help people get their finances straightened out. You can purchase these through the app store or give your gift-receiver a Play Store or iTunes gift card to make the purchase themselves.
Tax software. Giving the gift of tax software can save someone a ton of money each year. Tax preparers can receive up to one-third of your return (sometimes more, depending on the difficulty). If you give someone tax software as a gift they can read within the software how to successfully prepare their own taxes and use the software to submit them to the government.
Subscriptions to personal finance publications. If your gift-receiver is already into the personal finance field you may want to consider giving them a subscription to a personal finance publication. This finance-related gift will give them the gift of reading about one of their favorite subjects throughout the year. This can include magazines and blogs. Some online sites have subscription fees for the year. You can gift the subscription to someone on your list.
Sometimes a finance-related gift can be the best gift. Whether you give the gift of some extra cash, software or buy someone into the stock market, you can begin someone else's desire for bettering their finances.
Will you gift any of these finance-related gifts for Christmas or a birthday? 
Photo: 401(K) 2012