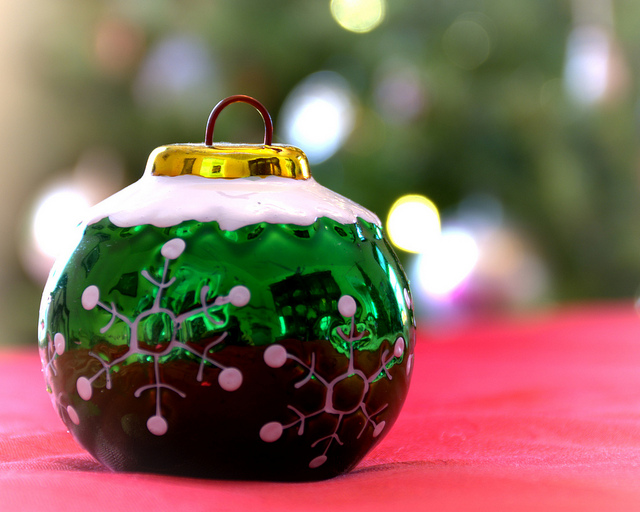 Last year the average individual in America spent $830 on celebrating Christmas (gifts, decorations, etc). If you're tight on cash you may not be able to spend that much money on Christmas. have no fear! You can get
Dollar Store Christmas gifts
that everyone will love and it'll keep the overall cost of celebrating the holiday down.
Dollar Store Christmas Gifts
It may seem a bit cheap, however, the Dollar Store actually has some really great stocking stuffer items and legitimate gifts for the low cost of $1. Here are some of the best Dollar Store Christmas gifts:
Gift Boxed Mugs: If you've got a coffee drinker in your life you can get a Christmas mug from the Dollar Store. You can also pick up plain, white mugs and decorate them as a cute gift.
Printed Wine Glass: If your Christmas shopping list includes a wine drinker you can grab a cute, printed wine glass from the Dollar Store. Accompany it with a Christmas bag and tissue paper form the Dollar Store and spend only about $3 for the entire gift.
Toys: Another great Dollar Store Christmas gift sits in the toy aisle of the store. You can pick up a Rubix Cube, small dolls, jacks, puzzles, coloring books and crayons, colored pencils and markers.
Photo frame: Not many people frame photos anymore (and if you ask me, that's a shame). You can print a photo for fairly cheap and grab a frame from the Dollar Store. They have all different shapes, styles and sizes to choose from and, if you feel so inclined, you can even decorate yours to add a personal touch.
Tools: The Dollar Store has a pretty wide variety of tools available as well. You can put together a tool gift set with tape measures, screwdrivers, hammers, tire pressure gauges, microfiber cloths and other items. You can even purchase a small tool bag to put it in at the Dollar Store for a gift that is thoughtful and practical.
Spa bag: You can purchase makeup items (eyeshadow, lipstick, nail polish, eyeliner, mascara, etc) at the Dollar Store. You can also purchase spa-type items like loofa sponges, washcloths, soaps, exfoliating gloves, and lotion. Using these low-cost items you can put together a basket or gift bag for the lovely lady in your life.
Kitchen gift set: If you are shopping for someone who likes to spend time in the kitchen you can also grab their gift from the Dollar Store. You can purchase cake mixes, spoons, whisks, spatulas, pot holders, some pans and other cooking items at the Dollar Store. Then, place the gift in a bag or even a mixing bowl (for cute presentation).
Candles: Everyone loves a good smelling candle. You can purchase one at the Dollar Store for $1 and place a bow on it for someone on your Christmas list this year. The store also sells tea lights as well as larger candles and candle holders.
Other Dollar Store Christmas Finds
Gifts aren't the only thing you need to celebrate Christmas. There are a number of other items necessary as well, most of which you can purchase at the Dollar Store. Here are just a few more great Dollar Store Christmas finds:
Ornaments
Bows
Garland
Candy Canes
Christmas Floral items
Stockings
Tableware
Gingerbread houses
Outdoor Christmas Decor
Christmas cards
Gift wrap
Tissue paper
Gift bags
Gift boxes
Christmas candy
Stocking stuffers
Reindeer ears and Santa hats
Christmas napkins
Christmas tins
You can save a ton of money this Christmas by heading to your local Dollar Store. With the right presentation and a little thought your Dollar Store Christmas gifts may be everyone's favorite gift of the year.
Photo: bambe1964