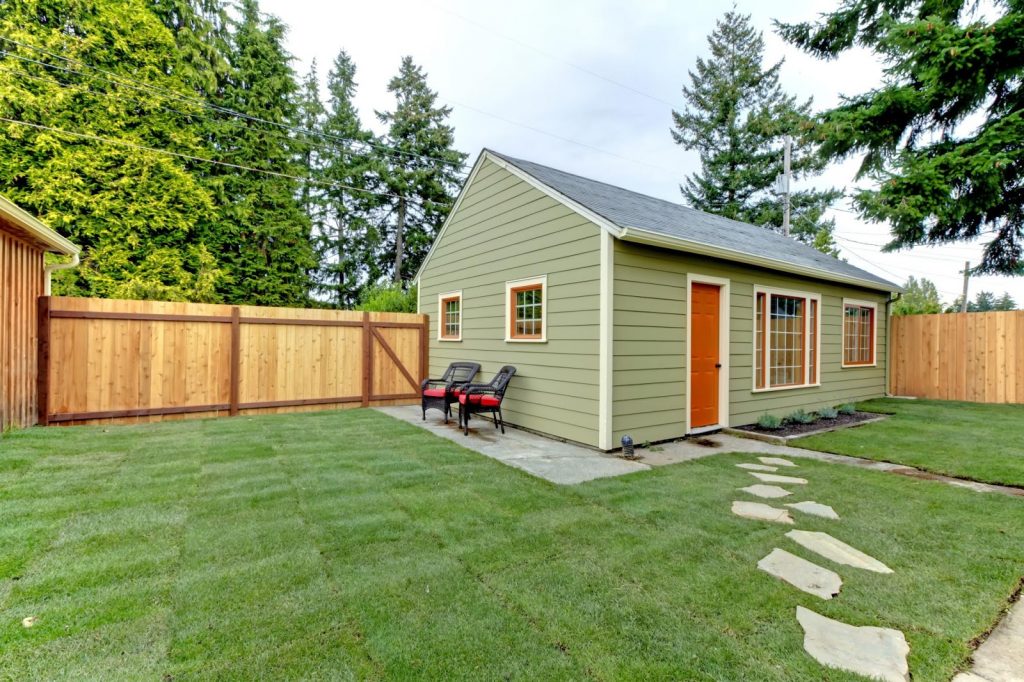 In 2019, more than 73 percent of homeowners wanted to renovate or remodel their homes and property. While those renovations range from updating the kitchen to building an entire addition, they all have one thing in common: they make the house more comfortable to live in.
If you're thinking of remodeling your home but aren't sure which projects to prioritize, consider building an accessory dwelling unit (ADU).
An ADU is a perfect way to improve your home without having to change your current house's layout. Here are a few great reasons to build one on your property.
Frees up Space in Your Home
Sometimes, you need a little extra space around the house. Whether you're working from home or hosting guests for an extended period of time, incorporating those things into your existing home can be tough.
Your house can start to feel too crowded in a matter of hours. Worse, incorporating more furniture into the space to accommodate those changes can make your floorplan feel cramped.
Building an accessory dwelling unit allows you to leave your home as-is without having to choose between your current floorplan and the space you need.
You're free to use your accessory unit however you see fit. During the week, get work done away from the distractions of your home. Let friends and family stay over after dinner parties on the weekend.
There's no right or wrong way to use your extra space.
Gives You Privacy
Hosting house guests is fun, but it can also be annoying if they're staying for more than a few days. You're forced to share your space with people you don't normally. This can put a serious strain on your regular routine.
It's also disruptive for them. They know you want privacy and don't want to impose any more than is absolutely necessary.
With an accessory dwelling unit, you're able to give yourself and your guests more privacy. They'll have their own space while they're staying with you. This means you're free to stick to your routine with minimal disruption.
Even better, your guests won't have to worry about interrupting things while they stay with you. This can help them relax and makes it easier for those visiting you to enjoy their stay more thoroughly.
Boosts Your Home's Value
Believe it or not, building an addition on your home can add value, but it depends on the type of addition you're building. If you're adding something that only you'll benefit from, the value it adds will be relatively low.
However, building an accessory dwelling on your property is something that both you and any future homeowners can benefit from. This makes it one of the most valuable additions to any property.
Can Generate Extra Income
Though one of the most common reasons people choose to build an accessory dwelling is to allow guests, friends, and family to stay close to home, it's not the only one. If you're not planning on using the unit for personal purposes, you can always rent it out.
List it as a short-term vacation rental. Put it up for rent to bring in additional monthly income. The options are nearly limitless.
Keep in mind that you'll need to check the zoning laws in your area to make sure that renting those units out is okay. If it goes against the zoning requirements or violates the terms of your homeowners' association, you risk facing costly fines.
Provides a Safe Place for Family to Land
Hard times have a way of popping up when you least expect them. When they happen to the people you care about most, all you want to do is be able to help.
An accessory dwelling unit gives you the opportunity to do just that. They can stay with you as long as they need or as long as you're willing to have them.
They'll have their own space and won't impose on you and the rest of your household while they're there.
Gives Your Kids a Place to Hang Out
If you have older kids and teens, you know how loud they can be when they're doing little more than existing. When they have friends over, the noise can quickly escalate.
One of the biggest benefits of an ADU is that it gives your older kids a safe place to hang out without forcing you to deal with their noise.
As they get older, you even have the option of letting them move into the ADU and out of the main house. This gives them the chance to gain more independence without having to worry when things go wrong.
You'll be right there to help them figure out what to do.
You're in Charge of the Materials Used
According to the experts behind Actonadu.com, you're able to build your ADU to suit your backyard's size, landscaping, and your needs. Each dwelling can be completely customized to work for you.
This also means you're able to select the most sustainable and low-maintenance materials for your project.
The more sustainable your materials are and the easier they are to maintain, the less often you'll have to call your handyman to come to fix issues and the more money you'll save. Even better, you'll end up paying less to keep the structure comfortable year-round.
These dwelling units are much smaller than standard homes and that small square footage can help keep your carbon footprint as minimal as possible.
Considering Building an Accessory Dwelling?
If you're looking for a great way to add real value to your property while simplifying your life, building an accessory dwelling unit is a great option. They're built to work with your existing home and you're in control of the design from the beginning.
When you start to plan your build, make sure you work with an experienced and licensed contractor. This way, you'll know that everything will be up to code once the structure's complete.
Looking for more tips on which home improvement projects are worth the time and money? Check out our latest posts.