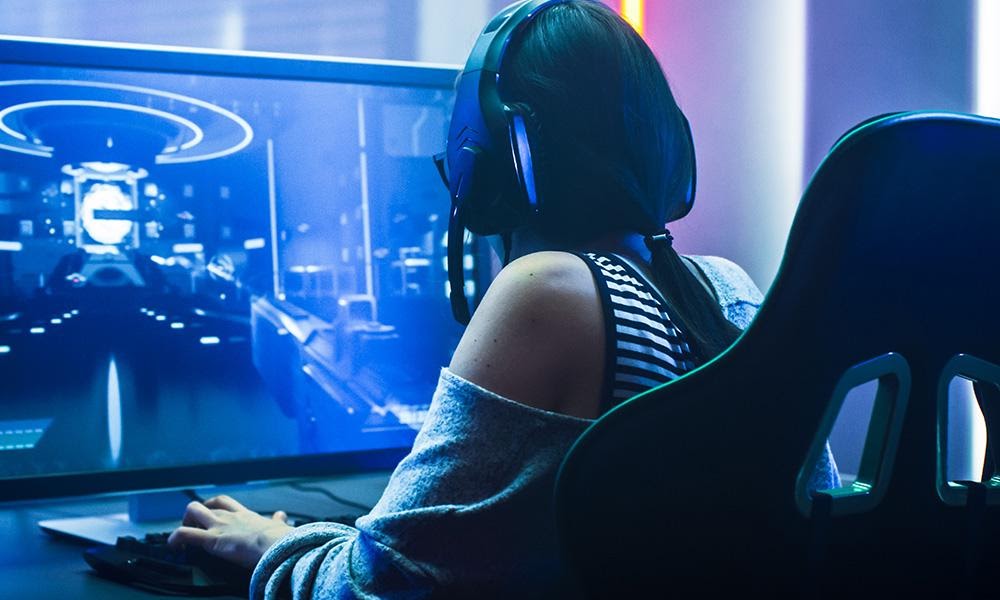 Let's face it, in this day and age, virtually anyone can become a gamer. In the past, enjoying your favorite games usually required you to not only purchase them but also have a rig that will support them. However, nowadays, thanks to opportunities such as cloud gaming, having a beast of a gaming rig is no longer an issue. On top of that, most games are now available for digital download. This entirely eliminates the need to purchase a hard copy of your favorite game. Moreover, plenty of games also offer limited free trials.
All of this goes to show that you no longer need to spend huge amounts of money on your favorite hobby. Instead, you can nowadays easily be gaming on a budget. That said, let's see what are some of the ways that will allow you to do so.
Make use of free trials
As mentioned earlier, many online games nowadays offer the option of free trials. This will allow you to try the game out and see if it's actually worth the hype. Of course, newer titles usually don't offer this opportunity. However, you'll probably be able to try out previous titles and see if the newer edition is worth investing in. For instance, if you're interested in the newest installment of a game, you should check out its predecessor. That way you can compare the previous gameplay with people's experiences with the newest installment. This will offer you a great insight into what you can expect. And, if you decide that the game is worth the investment – go for it. IF not, however, you've just saved yourself some cash you'd otherwise spend on the game you wouldn't end up liking in the end.
Explore your options
Moreover, aside from free trials, there are actually plenty of titles available in the cloud. Cloud gaming has become a rising trend as not every gamer can afford to boost their rigs with every new title. That's why you should also try this option out. Here, you'll be required to purchase the game but you won't have to upgrade your equipment in order to be able to enjoy it. In the long run, this will save you a pretty penny. Not only that but it will enable you to try out games you've really been looking forward to. 
Create a budget
Next, just like every responsible adult should have an emergency budget, every gamer should have a gaming budget. This budget should never exceed the amount you're comfortable with spending. By creating a budget you'll ensure that you always stay on the right track. Depending on the type of games you enjoy playing, it can sometimes be quite easy to overspend without even realizing it. That why a proper gaming budget is absolutely mandatory. Not only will it prevent you from overspending but it will also help you track your progress. If you notice that your spending is constantly growing, that can be an excellent early warning sign. So, by choosing to act on it in time, you'll avoid getting into serious financial issues in the long run.
Be smart with your money
On a similar note, you should try to be as smart with your money as you possibly can. What this means is that even though you have a gaming budget, you should never blow it entirely. Instead, create a challenge for yourself. Try to enjoy your gaming experience without necessarily draining your budget every single month. On top of that, look for games that can potentially allow you to boost your own finances. For instance, some of the most popular online slot games will actually enable you to earn some money back. This way you can still have a gaming budget in place and actually make some returns on your investments. 
Look into reviews
Furthermore, some gaming companies manage to create an impressive hype for their upcoming games. But what they don't always realize is that the greater the hype – the more room for disappointment. And even though it is true that some games do extremely well after launch, players are usually quick to criticize them if they don't live up to the expectations. That's why you should always wait for reviews if you're interested in purchasing any new title. One of the best examples of this is Fallout 76. The game was overly hyped but once it launched players were left with an unfinished game full of bugs and glitches. The worst part is that some of them weren't even reimbursed once they filed a complaint. But the people who decided to wait a bit and check the reviews before making a purchase managed to avoid all of the drama.
Buy at the right time
Finally, we do understand the impatience every gamer feels when it comes to purchasing new titles. However, it's always best to be smart with your budget and wait for the right time to buy. So, don't let the fear of missing out drive your actions. If you are patient and wait for sales, you'll actually get a significantly better bang for your buck. Yes, you'll be exposed to spoilers and you won't be there right from the get-go. But waiting for sales or better purchasing conditions will pay off in the long run. By waiting a bit you'll be able to check the reviews and reassess your decision. Not only that but you'll also avoid overspending on a game that is potentially not even worth the investment. So, don't be quick to jump on the hype train. Instead, try to be smart with your money and improve your money-management skills.
All of this goes to show that gaming really doesn't have to be an expensive hobby. As long as you are responsible with your finances and use your money wisely, you'll be golden. So, keep these tips in mind the next time you want to try out a new game. Be responsible with how you spend your money and know when's the best time to do so.