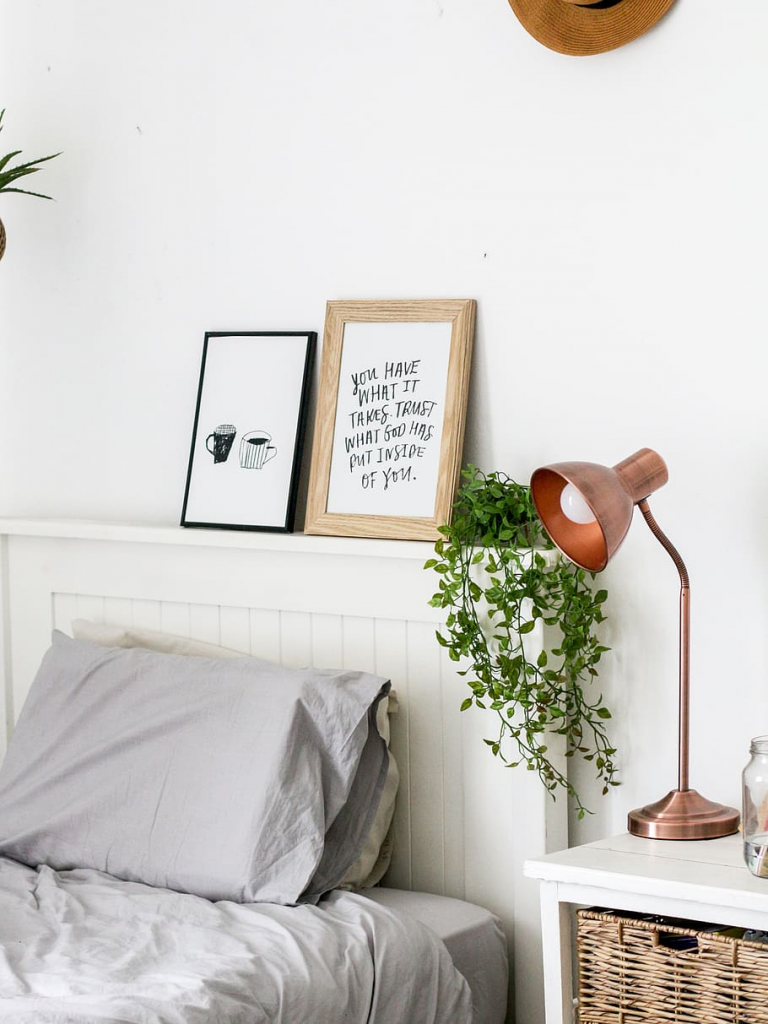 Nowadays, many of us can only afford a small house. A small house also comes with a package of small bedrooms. That's why most of us wanted to redesign our own small bedroom space. However, it's quite frustrating because you're always sleeping in your bed, but you cannot figure out how to start your project. 
Well, worry no more because we're here to solve your problem. In this post, we're going to show you how to design your small space effectively. But first, let's check out some benefits you can get from having a newly designed bedroom.
Advantages of Well-Designed Bedroom
Here are the reasons why you a well-designed bedroom for a small space:
It Helps you Maintains a Healthy Body
Having a well-designed bedroom helps you to maintain a healthy body. Especially if most of your furniture in your bed space is made with soft fabric, you won't feel any aches and pains on various parts of your body.
It Motivates you to Think Positive
Having a lovely bedroom will help your brain to function correctly. It will become inspired and allows you to think of unique and creative ideas non-stop.
Having a well planned and organized bedroom space helps you to lower stress levels. It also affects the way you sleep.
If you have a good sleep, it can lower the cholesterol level in your body. As such, it can improve your heart condition.
6 Ways to Improves Your Tiny Bedroom Space
If your bedroom doesn't have enough space, you can free up using a hanging stand. You can save lots of valuable areas which you can use in the future.
Do you love reading books at night? Then, fixing wall lighting is a great choice. Not only it helps you to understand correctly, but also it provides a relaxing ambiance. Make sure to install lighting with a dimmer switch.
Do you want to free up a massive space inside your bedroom in an instant? All you have to do is to install a Murphy bed. It's an old solution to a space problem.
An all-white color inside your bedroom creates a refreshing vision for your guest. Also, it helps you feel larger when using bright colors. 
Reflect Lights with Mirror
A mirror provides a huge visual impact in a small room. It makes the room look larger.
Do you want to fix a country style artwork in your bedroom? All you have to do is to attach a unique piece of art to your walls.
If you want to know some ideas about old-style artwork, you can check farmhouse style artwork.
Final Words
Designing a small bedroom is not an easy task. However, if you do some research and you're 100% confident to accomplish your job, you can achieve whatever design you want.
So, check the tips mentioned above, and together, let's create a better bedroom to promote wellness.