Are you looking to enhance your work experience, but aren't sure where to begin? 
When it comes to enhancing your work experience, you need to make sure you have the right skills up your sleeve. But, what skills are really the most important to have?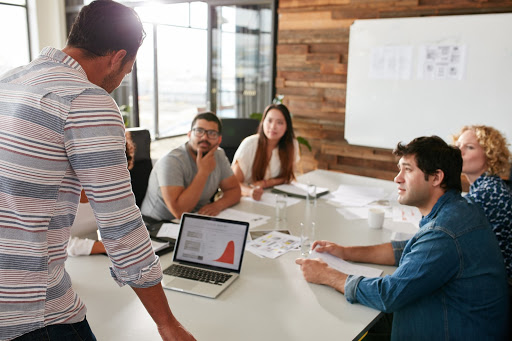 Check out this guide to discover the most critical skills to enhance your work experience. 
1. Communication Skills 
No matter how much the modern workplace changes, communication skills will never go out of style. 
From the second you get in touch with an employer, they'll start to scrutinize the way you behave. However, keep in mind that communication skills aren't just about how you talk or how you present yourself in person. Communication skills encompass the way you present information in an email, the way you talk on the phone, how you carry yourself, and the way in which you create your resume. 
Here are some things you can do to improve your communication skills in order to enhance your work experience:
Use a resume builder tool from

ResumeBuild.com

to make sure your written communication skills are polished

If you're interviewing for a new position, do some research on the common questions, so you can put together adequate responses

Maintain eye contact
2. Project Management 
Every task you undertake for a job will have some kind of a deadline. Therefore, even if you're not a designated "project manager", you still need to have project management skills to get the job done. 
Whether it's preparing a document for a weekly meeting, achieving a major initiative in a key milestone, or delivering a project within a specific timeframe, project management skills are absolutely necessary for every role you take on. 
Here are some things you can do to improve your project management skills:
Create a daily habit for your team, so things don't fall behind

Hold team members accountable for updating their work
3. Teamwork
Even if you're working alone in a laboratory, teamwork is still a critical skill to have for nearly every job. 
When you're searching for a new role, it's paramount that you're able to reference examples of teamwork in your previous roles. Acting as a team captain can be particularly attractive to employers, as it shows leadership potential for a future point in your career. Here are some things you can do to improve your teamwork skills:
Don't argue over who gets the credit, instead, share the credit

Lay down some ground rules

Don't be a complainer

Don't be afraid to show excitement
4. Creativity
Obviously, creativity is a very important skill to have if you're working as a graphic designer, art director, or in some other creative role. However, creativity is an important skill in all work environments, no matter what your role is. 
Creativity helps you reach customers in new ways, solve problems, boost teamwork, improve marketing and sales, and much, much more. Just because you're not a naturally born creative doesn't mean there aren't things you can do to improve your creativity. Here are some ways to boost your creativity skills:
Get an outsider to look at your projects

Ask for improvements

Encourage in-person collaboration

Accept that there are different ways to look at a problem
These are some skills that will enhance your job experience
5. Computer Skills 
Last but not least, computer skills are very important in order to enhance your overall workplace experience. 
Almost all jobs nowadays require some basic understanding of computers. For those who aren't technologically-gifted, gaining new computer skills can feel like a daunting task. Here are some simple things you can do to improve your computer skills:
Understand the most in-demand computer skills for your field (i.e., Adobe Campaign, Quickbooks, Microsoft Excel, etc.)

Make sure you know how to use social media tools in a professional capacity

Familiarize yourself with graphic design and word processing systems like Adobe Illustrator,

Adobe Photoshop

, Microsoft Word, and Microsoft Publisher
By enhancing these critical skills, you'll be able to create a better work experience for yourself and your coworkers! Comment below if you have any questions.