Do you want to create your own enamel pins? Do you want to make enamel pins for your business?
There are a lot of ways to create your own enamel pins. You just have to know how to do it.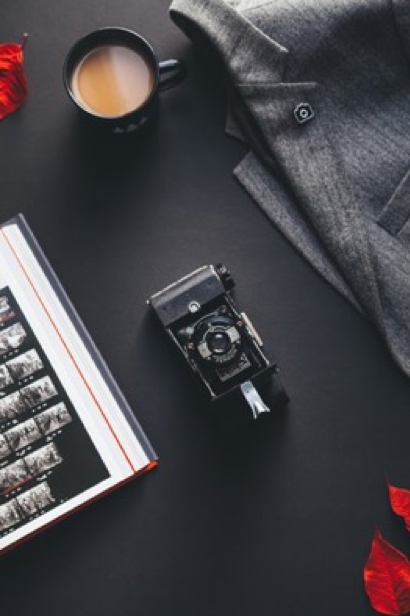 Image Source: https://images.unsplash.com/photo-1481971731561-2727a53646dd?ixlib=rb-1.2.1&auto=format&fit=crop&w=334&q=80
If you want to start your own business, then this guide is definitely right for you. We will help you create the best pins for your business.
#1: The Design Concept
Usually, you will need to think about yourself when you are thinking of a design. It is pretty hard to make something that you don't like.
You have to start with your hobbies and the things that you love to do. Before you design a pin, you need to make sure that you like what you are doing.
This will allow you to create more designs for the pins that you will sell.
Try to think of your passions and fandoms, collections and more. You have to look at 2 or more things that you can combine as well. This is to help create a unique design.
Color combinations will also be very important.
#2: Think About the Customers
If you already have a design in mind, the next thing to do is to consider the customers. Is your design something that you would buy?
If you think that your design is not too good, go make a new one. You have to think about what the customers want.
It is true that you considered your passion, but when designing, think about the customers. They are the ones buying the products, so you have to focus on them.
There are so many websites out there that always think about the customers when designing. They make their own research to make sure that the design fits what the customer wants.
You can make your research about your target niche and see what the customers want. You can do it on social media, or you can go to Reddit to get information.
#3: Check the Problems on The Design
When it comes to pins, it is not what you see is what you get. It depends on the type of pin that you will create.
If you only want a pin where the design is like a sticker, you can choose any design. If you are custom enamel pins, there are few things that you have to prevent.
Don't add too much detail
Avoid Complex Shapes
Check the Size of Pin
Designing is not only about what you wanted to do. You have to pay attention to other important details so you can avoid errors in the final output.
#4: Selecting the Type of Pin
There are different types of Pin that you can choose from. Your design will surely be based on this.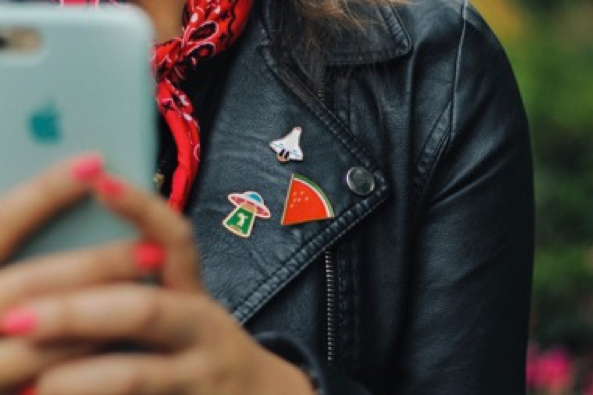 Image Source: https://images.unsplash.com/photo-1526659074712-d13c13df4484?ixlib=rb-1.2.1&ixid=eyJhcHBfaWQiOjEyMDd9&auto=format&fit=crop&w=751&q=80
Make sure that you check the type of pin that you want and adjust your design. This will guarantee that you won't make a mistake.
Hard Enamel – It is a type of pin with a smooth surface. This is considered one of the pins with a professional design.
Soft Enamel – This is a cheaper option and it is usually what most people buy. This is also the design that most of the older vintage pins usually have.
Printed – There is a printed image in the pin. This is a type of pin that allows you to create any design you want. Since it is printed, there won't be any issues on the design aside from the size.
#5: Choosing a Manufacturer
There are a lot of things that you need to know when looking for a manufacturer. You need to check if you need them to make the design or if you will do it yourself.
Not everyone can create their own designs from scratch. This is the reason why most manufacturers have their own designers.
If the customer asks for a custom design, the manufacturer can do it. You just need to pass it to them, and they will make it.
Basically, U.S. based companies simply create the file and they will order form a Chinese manufacturer. It is cheaper so they consider these companies for mass production.
When choosing a manufacturer, don't be afraid to try. It is better if you can keep trying instead of choosing one that is not right for you.
The Selling Portion
Now that you already know how to make the pins, the next step is to sell them. How do you do that?
Start with your local community. You can ask your friends and family members to help you bring the word out.
Basically, your community needs to know that you offer pins. Start with your friends and family and post it on your social media accounts.
It is better if you can create your own pageso you can interact with the customers.
The first part of selling is to know your target market. With the design, who are you targeting?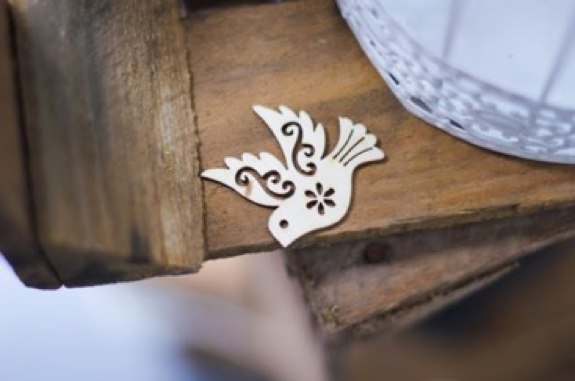 Image Source: https://images.unsplash.com/photo-1463474060256-bd0300417e6e?ixlib=rb-1.2.1&ixid=eyJhcHBfaWQiOjEyMDd9&auto=format&fit=crop&w=750&q=80
Are you targeting people who love anime, cartoons, and movies? Are you targeting people who love cool designs?
Do you plan to target girls or women who like cute stuff?
You need to know what they want, and you have to know who you are targeting.
Make a Special Offer
Customers are drawn to special offers. You want your brand to be known by a lot of people? Offer them something they want.
You can try and provide some discounts for orders or free shipping. You can also give them freebies for every purchase they make.
You can even give away discount coupons that they can use to buy from you.
Start making a special offer so the potential customers would know who you are. If they know you, they also know where to buy when they want pins.
Conclusion
Creating a pin is harder than you think. If you plan to do it on your own, you need to know how to design a pin.
You have to know how to use editing software like Adobe Photoshop and more. However, you always have options.
You can hire someone to create the design for you and manufacture the pins.