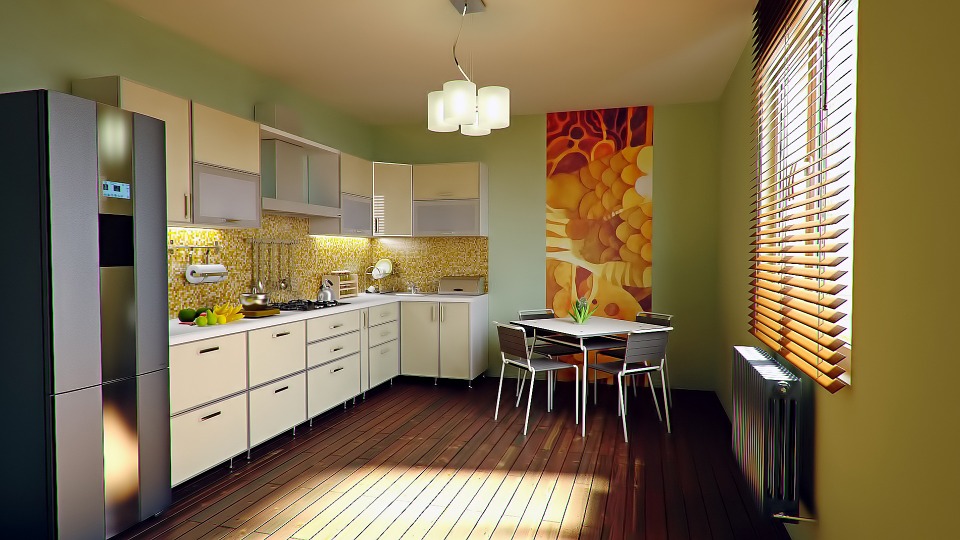 We love it when everything in our house is organized. This is also true when it comes to our kitchen since it is one of the busiest areas in our home. It would be easy to access the things that we need if we keep them organized and neat. So, here are the 10 practical ways to arrange your kitchen.
Inspect The Cabinets
Make sure that everything that is inside the cabinet has a purpose. To make the inspection easy, empty all your cabinets and check if you have duplicate items or items that are not often used. You may also find expired goods or broken items that you need to dispose of immediately. Each cabinet and drawer should be emptied to make sure that everything that is kept can be useful in the kitchen. By getting rid of unnecessary items, you are creating a bigger space to give way for the more important stuff. All items should be on the floor and be ready for the next step.
Group Them Together
Once the cabinets and drawers have been inspected and emptied, it is now time to group the items. First, sort the items by their function. All baking stuff should be put together. The same goes for all the cooking items. Tablewares should be classified as everyday use or seasonal items. Put all the utensils together and make them another group. Decide on how you want to group other items that you will find. 
Arrange Them In The Cabinets
After sorting them, look at the cabinets and put them where they can fit perfectly. Baking and cooking items can be placed near the preparation area and the cooking area. Tablewares and utensils should be close to the dining area. Your tea or coffee station must have sugar, creamer, mugs, and coffee maker that is near the water source for easy access when you want it in the morning. This set-up can save you from walking to and fro just to get the things you need.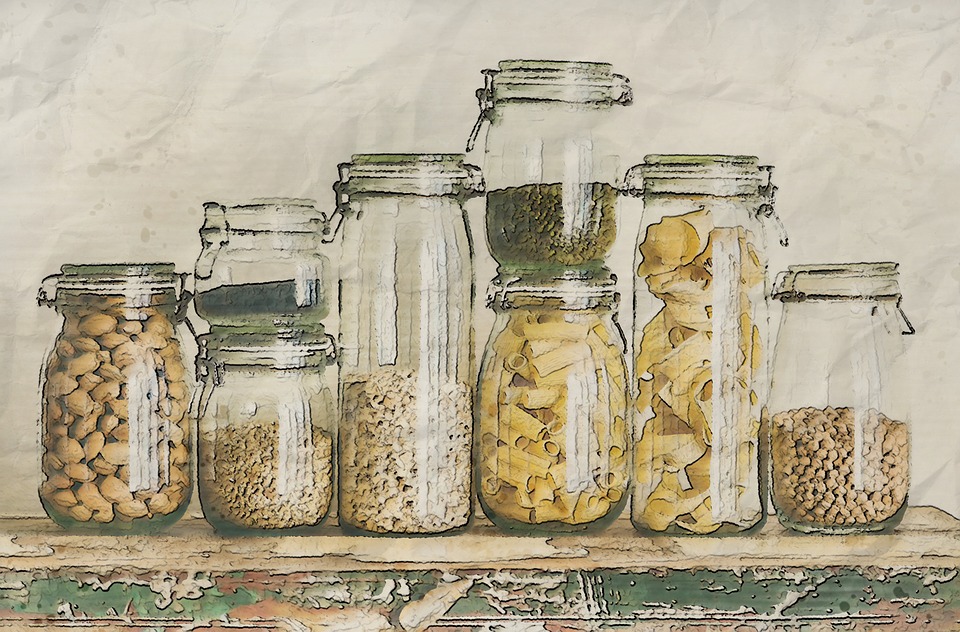 Use Transparent Containers
Using clear containers allow you to quickly see and identify what is in your storage but it is still recommended to put a label on each container to avoid confusion. Containers can keep things, like packets of cereal or sauce mixes, neat and organized.
Store The Lids With Its Containers
Have you experienced looking for the container lid? Isn't it time-consuming? Storing them together can help you locate them easily. You can also do this with your pots and pans.
Utilize Vertical Space
Hooks can be useful when it comes to utilizing the space. Place it underneath the cabinet and it can hold cups or mugs. Hooks that are inside the cabinet doors can hold measuring cups or other kitchen gadgets. You can also hang pots and pans on the wall space. Doing these will save up flat space inside the cabinets.
Opt For Lazy Susan
Lazy Susan is a revolving stand or tray on a table, used especially for holding condiments. This is easy access to your condiments since you do not need to remove everything from your cabinet to get the thing located at the back. Simply rotate the shelf and it will come to you.
Divide Your Drawers
Drawer dividers keep cutlery neatly separated, so you never have to disarrange items just to get what you need.
Keep It Clean
A clean kitchen has a big impact on keeping the area organized. Make it a habit to clean your kitchen including your refrigerator. Throw out spoiled and broken items. Trash should also be taken out regularly to prevent pests from invading the place.
Perfect Lighting
Having the right light can help you see things clearly, whether you are preparing or cooking food.
Keep things in the kitchen organized to make your work fast and easy. Aside from making this area clean, it is also important to ensure safety by measuring the current using dc ammeter shunt. Happy cooking!