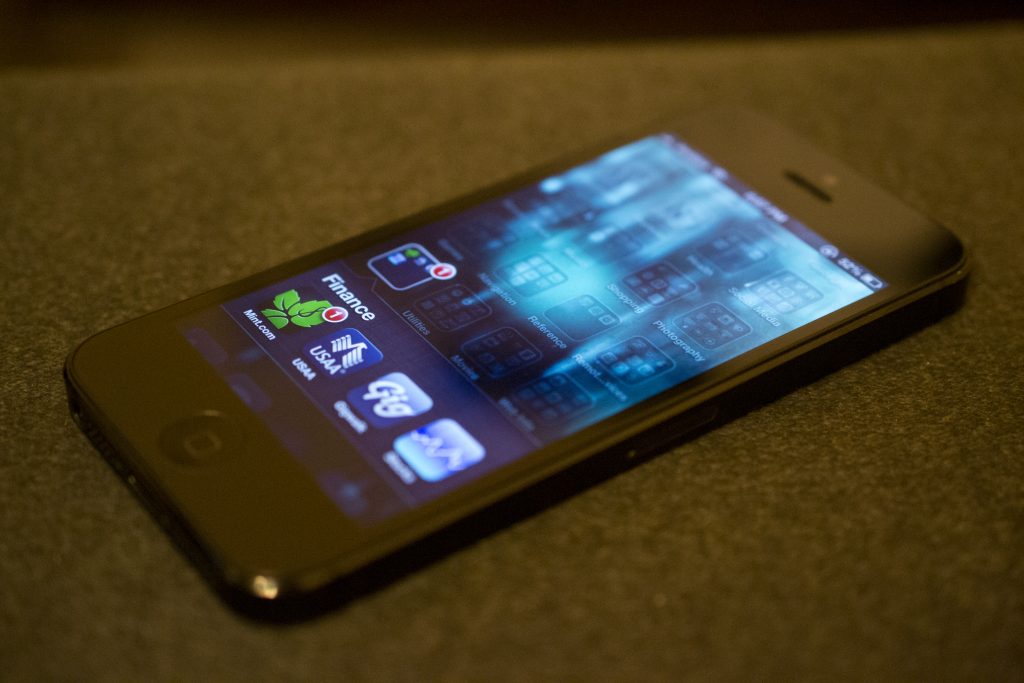 Personal finance apps are plentiful, however, it can be hard to identify which will be best for you to use and which would be better left alone. It all depends on what your personal finance goals are. Whether you are looking to save, budget better or invest, there's an app out there to help you do it. Here are some of the best finance apps out there:
Mint
Intuit's Mint app has been called one of the best budgeting apps on the market. Its services are offered for free and it takes the hassle out of making (and sticking to) a budget easier. You can connect the app to your bank account and use the details to create a personalized budget. The app will send you alerts about unusual charges on your account. It will also help you identify tips that will help better control your spending. Mint can help reduce fees and remind you when your bills are due. Additionally, the app also offers its users a free credit score so that you can get a big picture view of your finances as a whole.
There is no need to worry about security with the Mint app because it uses the same security as banks do. Mint was also created by the same team that created apps and websites like TurboTax and Quicken so you can trust that your information is safe with them.
PocketGuard
PocketGuard is another great budgeting app. Like Mint, it connects directly to your bank accounts so that you can have a snapshot of your transactions and balances all in one place. The most desirable feature of the app is the ability to see your finances in simple terms. You can immediately see how much money you have, your income and how much you've spent on the home screen. The app then takes that information and analyzes your spending so that you can get a better idea of what your cashflow is like. You can view your spending in simple charts, making it easier to identify areas that you can cut back.
You Need a Budget
You Need a Budget helps people create a budget that they can follow. YNAB focuses on simplicity. The app helps people give each dollar they have a job, whether it be regular expenses or savings. It also helps people learn to live on last month's income. The app also offers classes that you can watch online that come free with the other services offered by the app.
GoodBudget
GoodBudget helps you manage your finances using the "envelope budgeting method." It uses the simple approach that the envelope method uses without the stack of envelopes. The envelope method is commonly used with couples. GoodBudget is able to sync across all of your devices and you can link them with your spouse as well. It can help couples learn to save for big purchases and put a plan into place.
Personal Capital
Personal Capital offers a ton of free tools for its users. You can use it as a budgeting app, retirement analyzer, savings analyzer, net worth analysis and a goal tracker. PC will also help you find your ideal investment allocation for free and if you are able to link at least $100,000 in assets you can meet with a personal financial advisor for free as well. Additionally, Personal Capital uses bank-level, military-grade encryption to keep client information safe and secure.
Mvelopes
If you are looking to get ahold of your finances, Mvelopes may be for you. Like the other finance apps, you can link your bank account to this app and make it work like a digital envelope. Pay your bills, manage your budget and plan from the Mvelopes app. You can also capture receipts so that you can track your spending and you can always see your budget as it is in real time and not as it was this morning.
Acorns
Acorns is an app that I personally use and would recommend to anyone who is new to investing. The Acorns app is very user friendly and allows you to link bank accounts as well as round-up accounts through the app. You can add credit and debit cards to your Acorns account as well. When you swipe your credit or debt card Acorns rounds up and invests that money over a diversified portfolio for you. When setting up your account, you can choose how aggressive you want your investing approach to be and the app will help you identify and investing plan that will work for you. In my opinion, Acorns is one of the best ways for young people to start investing.
HomeBudget
HomeBudget allows you to sync you budgeting information between all of your devices (even mixing Android and Apple products). You can share your budget between family members as well. HomeBudget is a good option for users who want to be able to do a lot of manual manipulation within their budget and share it with other people. While HomeBudget is not the best app on this list, it is good for people who want to be more hands-on with their finances.
Betterment
Betterment helps users figure out the best and cheapest way for you to invest your money. All you need is $1 to begin investing. The app will ask you a few basic questions by investing your money and monitoring it over time. Financial advisors offered through Betterment only charge a fraction of what traditional advisors charge (Betterment fees are between 0.15% and 0.35%). The company claims that portfolios managed by their app outperform any traditional investing approach.
Wally
Wally is another budgeting app that allows people to track their expenses with ease. You can track everything you spend money on with Wally. It is a free app and it allows you to log your expenses with a manual entry or a snapshot of your receipt. The app also notifies you when you have a bill due or hit a savings goal. Wally can help its users adapt to your habits and goals to help you get there.
Do you use any of these apps? How have they worked for you? 
Photo: Flickr: Jason Howie
Amanda Blankenship is the Director of Social Media for District Media. In addition to her duties handling everything social media, she frequently writes for a handful of blogs and loves to share her own personal finance story with others. When she isn't typing away at her desk, she enjoys spending time with her daughter, husband, and dog. During her free time, you're likely to find her with her nose in a book, hiking, or playing RPG video games.