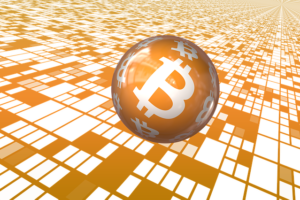 A few years ago the concept of being able to use Bitcoin as a currency to pay for the stuff of life in the real world seemed an impossible one. However, today, the digital currency can be used to pay for so many goods and services that anyone planning an international trip could feasibly leave their cash and cards at home and take only their Bitcoin wallet login details with them.
Of course, most of us would be wise to still take at least one credit card and some cash on our travels as a backup, but the number of things that can be purchased with Bitcoin grows by the day. So what parts of your next trip could be paid for using your Bitcoin wallet?
Flights
For most travelers, the first thing you need to do when planning a trip is to book a flight. Flights can be paid for with Bitcoin at a number of different sites. CheapAir in California is an example of an online travel agency that accepts Bitcoin payments. The company first started accepting Bitcoin in response to customer demand for the facility. This isn't the only innovative payment method that CheapAir has embraced – last summer it started accepting payment for flights in monthly installments, so that passengers could spread the costs.
And CheapAir is just one of many companies that now accept Bitcoin for flights. For instance, travel booking service Expedia also accepts Bitcoin as do some individual airlines, such as airBaltic.
Accommodation
For regular hotel accommodation, there are different sites that allow you to pay with Bitcoin. BTC trip is a hotel and flight booking service which offers separately priced flights and hotel rooms, as well as special all-in deals for events such as Oktoberfest in Germany.
If you prefer the idea of staying at someone's place rather than a hotel, take a look at what's available on 9flats. The site is similar to Airbnb but allows for a percentage of the advertised accommodation to be paid for in Bitcoins.
Moreover, at Hotel Go 24, you can actually earn Bitcoins by using the booking facility – there are more than 130,000 hotels to choose from on the site, so you're bound to find somewhere that fits into your chosen itinerary.
Travel and get #Bitcoins! Book hotels at https://t.co/w7Y5fz3RH2. Watch a video https://t.co/M9OK0GOVh9

— Hotelgo24.com (@Hotelgo24) January 6, 2017
Entertainment
Every traveler will have some of time to kill while waiting for travel connections. One way to while away the time is through playing mobile casino games at sites such as vegascasino, an online casino where all bets and transactions are made in Bitcoins.
Following the Bitcoin theme of your trip, you can find out how to set up a bitcasino account here. Who knows, while you're enjoying some games of slots, roulette and blackjack, you may increase your Bitcoin balance in the process to pay for other expenses you incur on your travels. The provider also offers 100% deposit bonus as well as sign up bonuses, which means that you will be able to play with more than you deposit.
It's not just casino gaming that you can pay for with Bitcoin, of course. A number of gaming platforms, such as Steam, Kinguin, G2A and PlayAsia now accept the digital currency.
Miscellaneous Goods and Services
Websites such as Bitcoin.travel are definitely worth having bookmarked when you're on the move. At Bitcoin.travel, thousands of businesses which accept Bitcoins are listed and there's an emphasis on those services a traveler is likely to need – tourist attractions, airport transfers, hotels, etc.
Equally useful is a site called Coinmap, which allows you to see which merchants in your vicinity accept Bitcoins. Simply zoom in on the map for the area that you're in, or that you'll soon be visiting, to see where you can spend Bitcoins.
Of course, it may be some time before we're ready to pay all of our travel transactions in Bitcoin, and perhaps at this stage you might only pay for the big things like flights and accommodation with the e-currency before you leave home. However, it's still a great idea to have a supply of money in a Bitcoin wallet for the period that you're away. There's always the possibility that you'll lose your real wallet or have your credit cards blocked on your travels, and if that should happen, you could always find a local Bitcoin ATM to draw out some cash if you needed to.
For more ways to save on travel check out these other great articles.
Trouble-Free Travel: Top Android Apps to Save You Money, Time and Worries, Too
Responsible Travel: Leave Each Place Better Than You Found It
How to Travel Free (or Really Cheap)
Like Us? Sign Up!
Subscribe to get the latest budget buzz via email.