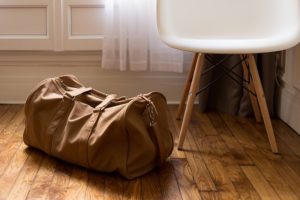 So you're going to travel for the first time internationally – and your chosen destination is the Philippines! It can be a daunting yet exciting experience to travel halfway across the world to this tropical country but if you are prepared, you can make the most out of your trip here.
We are putting together here the ultimate list of tips and tricks to help you make this trip a memorable one and as smooth as possible.
Plan ahead. It's always best to plan your trip in advance. Do your research, determine your budget and start saving early. Consider the airfare, place you will stay, food and other miscellaneous expenses you may do during your trip. Make a flexible itinerary – decide on the main things you will do with a little bit of time for those unexpected activities. Make sure not to cram too much as it can get quite stressful.
Organize your international documents and regularly check travel advisories. Secure your passport, visa and travel insurance. You might think that travel insurance is quite costly but you might end up spending more if you don't have it. Have several copies of your passport and visa, just in case.
Buy tickets in advance. You can find more deals and skip lines at the same time. Manila, Philippines is the place where you will arrive to first, on most travel sites.To

check for affordable flights to Manila

, Google online travel agencies that offer different promos and from there you can go plan and search on going to other top destinations all over the country in just a few easy steps.
Research on events and activities that are going to happen when you visit there. This will help you make sure that you're not missing out on the best events that are going on in the city – these could be festivals, ceremonies and other types of celebrations in the place you're going to. Don't forget to also research on the national and local dishes to try. It's best to experience the local food before you leave the country.
Study the weather. The Philippines has four distinct climate zones. Study the regional forecasts and be prepared. The capital, Manila, has a particularly wet season between July to September however other parts of the country are dry during this time. Plan your trip accordingly – and be prepared to experience monsoon rains and sometimes even typhoons – it is a tropical country, after all.
Make sure you have enough money for your trip and even a little extra. Advice your bank beforehand that you are going on an international trip to avoid any inconveniences. It is a good practice to over-estimate and have leftover money than getting caught in a pinch in a foreign country. It depends on where you will go – research how much you are expected to spend in a day aside from your primary costs (airfare, hotel, food and other transport means) and secondary costs (entrance fees, museums, shows, snacks, tipping, etc.)
The Philippines is an easy travel destination by Southeast Asian standards. It has an endearing and happy-go-luck vibe that are quite soothing for first-time visitors. Plus there's no need to worry about the language barrier – English is widely spoken and Filipinos are very much welcoming and accommodating especially if you need some assistance.
So come and visit the Philippines soon!
Like Us? Sign Up!
Subscribe to get the latest budget buzz via email.