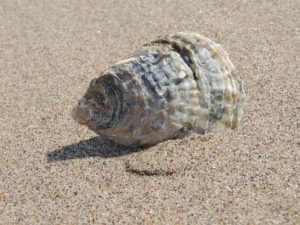 We all dream of visiting exotic locales and spending our days stretched out on a beach, a cocktail in one hand and a good book in the other. The only flaw in our fantasies is that most of us don't have the budget to fund such luxurious sun, sea, and sand getaways, so we have to settle for something closer to home instead.
There is an alternative. Although visiting exotic places will never be cheap, you can manage it on a budget, as long as you do it the right way. To help you plan your perfect trip without breaking the bank, here are a few top tips you might find useful…
#1: Shop Around
Unless you have your heart set on one particular destination, it can be useful to shop around and see what's out there. Not all long-haul destinations need to break the bank, and some offer better value for money than you might imagine. Sri Lanka, Mexico, Kenya, and Cuba all come to mind, especially when you take into account how low the costs of meals, alcohol, and expenses are once you arrive at your destination. Do your research, look around online, and you might be surprised by some of the deals that you find.
#2: Take Advantage of All Inclusive Offers
Visiting exotic locales isn't just a problem with regards to flights. Countries such as Australia have incredibly high living costs, which means that visiting them without a healthy fund of holiday money behind you simply isn't feasible. One way to work around this is to look at all inclusive offers, like these ones from Cuba Holidays. They'll help to keep your expenditure down once you're overseas and can significantly reduce the overall cost of your exotic getaway.
#3: Don't Visit at Peak Times of the Year
Another simple way to reduce your costs is to look at holidays that fall a little outside of the peak travelling season. Going just one week after this optimum period can massively lessen the amount that you'll need to pay, and will still allow you to enjoy some fantastic weather to help top up your tan. This is an especially handy tip for those who don't have children, as you won't be tied to getting away during school holidays but have the luxury of being able to fly at any time of the year.
If an exotic destination is the tonic you need, put these three simple tips into practice today to reduce your holiday costs and turn your dream into a reality.
Like Us? Sign Up!
Subscribe to get the latest budget buzz via email.