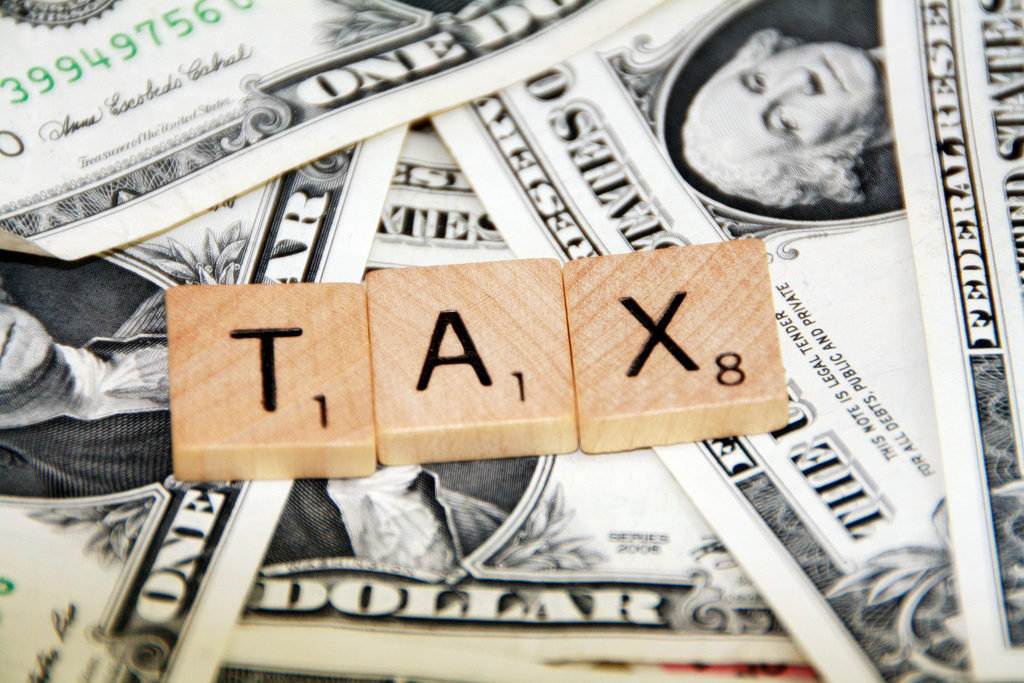 Due to some unforeseen events, I've been staying in a hotel for about three months (
you may have read my alternative living post
). It can be rather costly (
about $1,200 per month
), however, there was something I didn't know about living in a hotel prior to arriving and it regards taxes.
If you've stayed at a hotel before you may have noticed the small section on the bill that reads "hotel tax." Usually this is some ridiculous amount that you pay for your stay at the hotel. They are essentially taxing you for their services during your stay. Makes sense. What I didn't know is that once you've stayed in a hotel for 90 days (officially making it your temporary residence) the hotel must refund the taxes you've spent. Seriously, it's the law (well in North Carolina anyway).
Tax laws can vary from state-to-state and situation-to-situation but this surprised got me thinking, what other tax laws don't I know about and how many could I be benefiting from?
Beneficial Tax Laws
The majority of beneficial tax laws involve exemptions that occur due to your lifestyle, such as having dependents, children, a spouse or owning a home. Homeowners, for instance, are allowed to exclude themselves from from capital gains tax every two years. Check with your tax preparer to see if you qualify for exemptions or exclusions this year.
Weird Tax Laws
On the other hand there are some odd and not-so beneficial tax laws out there as well. Here are just a few of the weirdest:
You are taxed on your cups, lids, napkins and straws at fast food restaurants.
Federal tax laws prohibit people being taxed on airlines. However, Kansas allows there to be a tax on any location providing amusement, entertainment or recreation services which means your hot air ballon ride can be taxed.
In Kentucky, you are only taxed on sweets that do not contain flour.
New York requires a tax to be paid for a tour of a haunted house.
In Texas, belts are tax free but belt buckles are taxed.
Little Known Tax Laws
In addition to the weird tax laws out there, there are also a few that many people don't know about. Most of the little known tax laws refer to deductions and ways you can save money on taxes. Here are just a few:
Moving expenses can be written off if you move for work. That means everything from apartment searching in the new city to actual moving costs can be deducted form your taxes.
You can also deduct student loan interest from your taxes (if you're actively making payments).
Do you work from home? If so, you can deduct any and all of your home office expenses on this year's taxes.
If you commute to work, no worries, there's a deduction for you too. Although you aren't technically allowed to deduct gas, mileage or time spent on your commute to-and-from work you can write off things like parking and public transit cost on your taxes.
Your furry friend can get you a tax deduction too. If your pet costs you more than 7.5 percent of your adjusted gross income during the year you can write off all costs over the 7.5.
Now that you've read up on some of the different tax laws make sure you are taking full  advantage of the benefits. After all, you are the one working to pay taxes. You deserve the break.
Disclaimer: Be sure to contact your financial advisor or tax preparer regarding your particular circumstances.
Have you ever stumbled upon an odd tax law? Share it with us in the comments. 
Photo: 401(K) 2012
Like Us? Sign Up!
Subscribe to get the latest budget buzz via email.