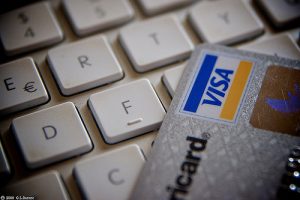 It's easy to feel burdened under the weight of debt if you're trying to keep up with multiple credit card balances and loans. If you're not diligent about keeping track of repayment amounts and due dates, you face an increased risk of missing a payment from time to time. Late payments or skipped payments can incur late fees and penalty interest charges, which only makes it harder to stay on top of your debts.
Rather than continue to struggle with multiple repayments on various debts, why not think about streamlining your accounts? Rolling your outstanding debt balances into one convenient loan can make reduce the likelihood of missing a repayment and provide the momentum to start paying off your debts once and for all.
What is Debt Consolidation?
Debt consolidation is the act of refinancing or rolling some of your existing debts over to a new type of loan. If you have several credit cards and personal loans outstanding, it may be possible to roll them into a debt consolidation loan.
The result is that you only have one repayment to keep up with each month instead of several. Streamlining your repayment schedule makes it easier to remember when payments are due. It's also easier to budget for a single monthly payment instead of trying to find enough cash to cover several repayments at various points throughout the month.
How Does Debt Consolidation Help Reduce Debt?
If you look closely at your credit card statement, you'll notice that the minimum monthly payment you make is comprised of the interest charges, plus a little more to pay down your balance a bit. However, if you keep paying only the minimum repayment, it could potentially take you years, or even decades, to repay the amount you owe.  If you keep using the same card to pay for more purchases, it can be almost impossible to ever pay off that balance.
By comparison, a debt consolidation loan is calculated using an algorithm known as 'amortization'. Each repayment is made up of an interest component and a portion that comes directly off your outstanding balance.
Every time you make another repayment on your consolidation loan, the amount you owe is being reduced. By the end of the loan term, you will have repaid your debt in full.
Benefits of Debt Consolidation Loans
Consolidating your outstanding credit card or loan balances into a debt consolidation loan has the potential to reduce your monthly repayment. The interest rate charged on debt consolidation loans is often higher than you'd pay on a home mortgage, but it's significantly cheaper than the interest rates you pay on outstanding credit card balances.
Take the time to find out how much you're paying on your outstanding debts now. Then work out what your new repayments would be if you rolled those debts into a new loan. Chances are your minimum repayment will be much lower overall.
While there are plenty of benefits to consolidating your debts into one convenient loan, there are also some pitfalls to watch for. Rolling your credit card balances into the loan can be a good way to get rid of those pesky debts, but it's important that you close those cards and avoid the temptation to keep using them to pay for things you want.
Cut up those old cards and close the accounts. It's fine to keep just one credit card for emergencies only. However, if you're consolidating debts to try and escape from a cycle of financial hardship, it's important not to repeat the same debt mistakes you already made in the past.
Like Us? Sign Up!
Subscribe to get the latest budget buzz via email.