When it is time to sell your home, the experience can be a positive one or a storm of paperwork, stress, and legal pitfalls. If you are also looking for another property at the same time, double that stress, etc. The decisions you make could save you – or cost you thousands of pounds. Read on for a simple, easy checklist that makes selling your first house easy and stress-free.
Work out the Costs
When it comes time to sell your first home, you should be aware that there are some costs associated with doing so. Factor these into your budget so that there are no surprises further on in the process. Keep in mind that, if you are also buying a house during this time, there are costs associated with that as well.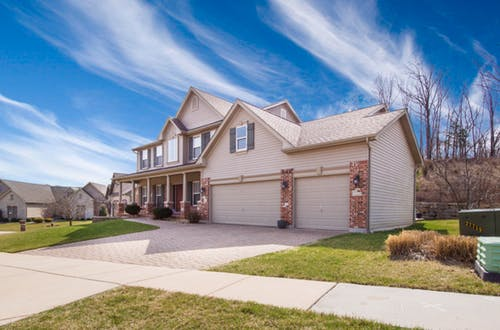 Estate agents will charge a fee is charged for including your home in their advertising and marketing efforts, holding viewings, and spending time liaising with buyers to complete the sale. The overwhelming majority of estate agents charge percentage fees, which can range from 0.75 to 3 percent plus VAT on the agreed selling price.
    Energy Performance Certificates or EPCs are necessary for England and Wales for a seller to provide prospective buyers. These certificates detail the energy efficiency of the home, with A being the most efficient, and G being the least.
    A document called a Home Report is required in Scotland and includes three separate outlines; a property questionnaire, a single survey, and an energy report.
    Conveyancing fees are charged to the property seller to deal with the legal duties required in selling a property. This cost will depend on the property value, which is also an expense on the buyer's side at a higher rate. Compare a few conveyancing quotes and include the amount of VAT and disbursement costs as well as Stamp Duty.
    Finally, yet importantly, removal fees will be involved if you are hiring a company to help you. Fees vary, so it is advised to get two or three quotes and check online customer reviews to choose the best removal firm for the job.
Decide which method you'll use to reach buyers
If you are not going to take on the burden of selling the property yourself, choosing an estate agent will take some research. Estate agents work on commission, and they essentially work for you toward a successful sale of your property. If they do not sell your house, they are not paid.
    Ask family, friends, and neighbours for a personal recommendation of successful estate agents. Verify that the agents you have been given recommendations for are selling property in the same general price range, location, and condition as yours. Armed with your list of candidates, research how successful they are in achieving the asking price of their property listings and how quickly they complete the sale. The Homeowners Alliance has an online tool that is very useful for doing this research.
    Using Rightmove or another online property listing, check out the pictures and property descriptions used by your agents to make sure they are doing a professional job of marketing their properties. Discover their standard terms and conditions, such as their commission rates and tie-in period. The tie-in period may need to be broken if you are not happy with the way they are trying to sell your house, so these terms are important to know.
    Consider a cash buying company like Speed Property Buyers, who will buy your home online in a simple transaction. While you may get a bit less than other homes have sold for in your area, you will avoid the fees associated with a home sale. Unless your property has unusual circumstances, this may be the right path for you if you want a fast sale.
Set the sales price
While your estate agent will ultimately advise you on the price you should be able to get for your home, you can do some research yourself.
    Use an online listing tool such as Zoopla to search for homes in your neighbourhood that have recently sold.
    Consider features of these homes as well as their location to determine a price range you could expect for your home.
    Factor in your current mortgage, if any, and your future home plans to determine how this impacts your budget. You may need to set a bottom-line price for the sale of your home.