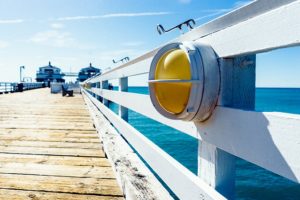 Do you spend every penny of your paycheck every week? Is everything you purchase absolutely essential? Believe it or not, you can probably set aside a few funds every week and spend them on a dream trip in the not-so-distant future. If you follow a few simple tips, you can squeeze a dream trip out of your limited finances sooner than you think.
Why people fail to save money
Most people fail to save toward a vacation for similar reasons. Some folks are addicted to spending to buy stuff they don't really need. Some are attached to appearances and buy thing to 'keep up with the Joneses.' Still others spend money on other people when they really ought to save for themselves, says Matador Network magazine.
Amazon Prime, Netflix and pricey cable tv subscriptions can provide a lot of at-home fun, but they're also money-suckers that take away from your vacation savings. If you notice a drain on your pink ceramic piggy bank, it may be time to cancel at least a few of your monthly subscriptions. In lieu of Hulu, watch movies on YouTube. If you know how to search and filter results to 20 minutes or longer, you can find gobs of great flicks to see for free. If you are completely dedicated to Netflix or another paid subscription, see if you can split to cost of an account with a friend and tuck the savings away in your travel account.
Slash the non-essentials
Gym memberships are another thing that make it hard for some people to save up for a dream trip. If you want to stroll the streets of Paris, you've got to make financial sacrifices at home, and a gym membership is a good place to start. Take more walks around the block and take the stairs instead of the elevator. Park farther from the door of your local grocery store, and dance while you clean your apartment. All of these things can get you in shape without the crazy cost of a gym membership.
When you get a new credit card, ask for one that offers an introductory 0% APR on transfers. If you can get a card that doesn't come with annual fees as well, even better. Being smart about money can put you in a position to set aside cash for something you really want, like a vacation to an exotic and faraway land.
Hustle on the side to earn extra income to use for your dream vacation, advises The Financial Diet magazine. Rent out your spare bedroom to a roommate full time or to occasional visitors as a BnB. Stop buying coffee at expensive franchises and make your own at home. Shop for new-to-you clothes at thrift stores and pocket the savings to put toward your dream vacation. Take a second job and put your whole paycheck into a savings account.
Save, spend and shop wisely, and you may afford your dream vacation before you know it. It's not that hard, if you learn to live frugally and enjoy everything you do.
Brooke Houghton is a Mom who takes her growing family around the world to explore new cultures as much as she can. This means saving when it home, but it also builds some amazing memories with the kids.
Like Us? Sign Up!
Subscribe to get the latest budget buzz via email.