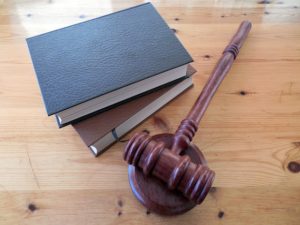 Most lawyers provide a free initial consultation to anyone who is considering using their services. Of course, they offer a free and confidential consultation in hopes of winning you as a new client. However, if you do decide to hire that particular law firm during your initial meeting, you should have a detailed discussion of your case with your prospective attorney.
Going into the interview, you should have a list of your own questions to ask the lawyer. Here are some important tips on what you should consider asking:
How long have you been practicing law?
At a minimum, you at least need to know about your potential lawyer's expertise and if he or she is a newbie or a veteran. Depending on the complexities of your case, a person who is fresh out of law school might be able to handle it. However, if your case needs someone with more experience, you should hire a seasoned lawyer.
Who is your typical client?
This is an important question, but most people tend to overlook it during the consultation. If you are dealing with a particular legal issue, you need to know whether the attorney you are considering only deals with corporations, for example. In the same vein, you should learn about the financial background of some of his or her previous clients.
Why is this important? Some lawyers factor in different issues when dealing with individuals with a high net worth.
What is your approach to representing a case?
Knowing the answer to this question can be important for a number of reasons. In general, there are two approaches that lawyers take to cases: be aggressive with proving your claim or be friendly with the other side so that an agreeable resolution can be reached.
For instance, if you are looking to have an amicable divorce, you should not pursue a lawyer who "goes for the kill." On the other hand, you need an aggressive lawyer when handling a corporate merger.
Can my legal problem be solved in other ways?
You need to ask a professional whether alternative solutions to your problem exist: out-of-court arrangements and arbitration, for example. A great lawyer will inform you if other means of solving your case are possible. You never know, you could end up saving time and money by using such methods.
What kind of cases do you usually handle?
What percentage of your practice do you dedicate to cases like mine? You need to know about the lawyer's expertise and how many similar cases he or she has dealt with. For instance, if you need assistance with an adoption case, you should look for a family law attorney who has handled adoption issues before.
What kind of special training do you have?
Other than your law degree, do you have any other kind of special training? Some cases like patent and DUI cases require specialized knowledge and training for effective representation. Just be sure to ask whether your case will fit into that particular category. Make sure that the lawyer you are considering has the necessary specialized training before you hire him or her.
What are your fees?
How much do you charge for your services and how will you bill me? Will your paralegals and assistants handle a portion of my case? If they will, you need to ask the lawyer to reduce the fee. Knowing how much you will be charged is helpful because you need to adjust your monthly budget.
Moreover, you need to know whether you can afford an attorney's services and how you will pay for them. While asking about the attorney's fees, you need to ask about the available payment options, as well.
Like Us? Sign Up!
Subscribe to get the latest budget buzz via email.