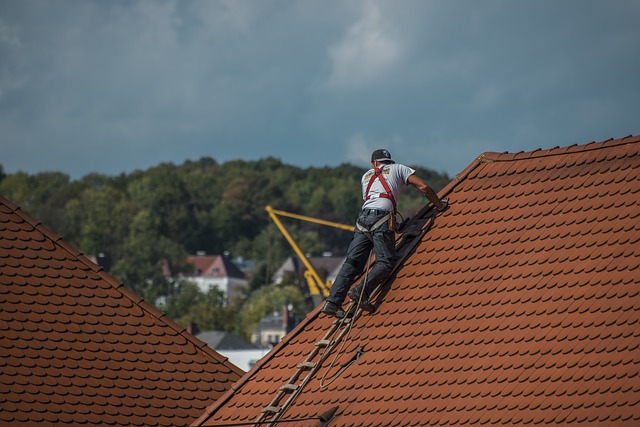 If you've got a house that has a roof you're unsure about – you're in the right place. In this article, we're going to look at a few issues associated with keeping your roof in good order.
Having a well-maintained roof is important. While regular maintenance might be something you put off, don't do it for too long. Keeping your roof in order is a lot simpler and cheaper than having to repair it, and certainly cheaper than an entirely new roof.
Whether you've got a traditional slate or tile, a low metal pitched roof, or a specific type of membrane underlay, keeping your roof well maintained could save you money and hassle in the long-run.
Not only does a high-quality roof help protect your building from weather and other types of damage, it also could help you save money. That's because a good roof keeps the heat in and can reduce on energy bills. So any issues or problems with your roof will need to be fixed quickly, or prevented in the first place.
Check out what type of roof it is
You might have lived in your home for a while, but you still might not know what type of roof it has. Check exactly how it was constructed and what materials were used, as well as how old it is. All this information will help you schedule your inspections and know what problems to watch for at each lifestage.
Find the right roofing contractor
Here's where you'll realize how important it is to know exactly what roof you've got. You may need be able to look for specialist roof contractors that have the exact experience needed to handle an issue unique to your roof.
Install the right protection
While a good quality roof goes a long way towards protecting your building – you can still make some good additions to take it to the next level.
Think about things like anchor protection, and extra layers of membrane or finishes to give the best possible protection in all weather. Fall Protection Pros anchors can add the right level of protection and coverage for many different types of roofs.
Keep it maintained regularly
You'll want to check for issues and get routine maintenance fairly regularly. This is much easier and more straightforward than ignoring the roof until it starts to take damage, and you'll be able to spot any such issues before they cause an emergency.
Consider re-roofing or re-laying your roof
If your roof is in a really bad condition, you might want to consider getting a new one – especially if it needs constant care and attention. A new roof will look after itself for much longer and require much less upkeep. If you re-lay your roof, it'll be slightly less expensive but won't be quite as good. And you can only re-lay once.
Find out what roofs your neighbors have
Ask your neighbors if they're happy with their roof and whether they'd recommend you get a similar one. You can also ask them if they know any roof services companies or anyone else they'd recommend in the industry. This is a great way to find roofers that have customer service that's good enough to be memorable.
Like Us? Sign Up!
Subscribe to get the latest budget buzz via email.