The process of creating enamel pins have been conceptualized by Egyptians way back centuries ago and was the Chinese you manufactured the first enamel pins. It started to be worn by soldiers, and in today's time, we see politicians wearing them and even their supporters. Enamel pins have evolved. They now come with a variety of sizes, colors, and designs.
Enamel pins are beautiful to look at especially when you use them with your jacket or blazer. Some young people use them to accessorize their bags. They are pretty when they are perfectly designed. You can see them everywhere with a different purpose and uses. Why not turn into a business? Design those pin and sell them either online or in stores.
Starting a business with enamel pins can be challenging, especially if you don't have the designing skills. You see enamel pins and appreciate them, but you are having difficulty starting to design them. Furthermore, think of something that would win the heart of people. Perhaps you want to check the list below to give you an idea on how to start designing enamel pins.
1. Find a Unique Niche
Niche is like a concept that you can associate your designs. It could be a niche of teenagers who love to get pins with the image of their favorite cartoon character or artist. Or find the right audience for your enamel pins. Understanding what they like or love can be a good start in getting a concept for your enamel pins. Make sure this niche is active, and you can get influencer, or their capacity to promote your product.
The very secret in a successful business is passion. Hence, you must like what you are doing. Find a niche that you understand and care about. By then, it would be easy to create a design base on their wants. You may use your niche communities. There are many of them online. You find your niche from these communities. Finding a unique niche can be challenging.
Check out on its defining traits. You must check its suitability or ask yourself if they can be potential customers. It is also good to consider if they are influential because soon they are your marketers? They will spread the news to another group of people that can be another customer.
2. Create your design
Figure out what you want them to look like. Tiny fonts won't be advisable as the pin itself is already small. Texts should be readable. In addition, make sure to use solid colors as well which means it must not include transparent or gradient colors.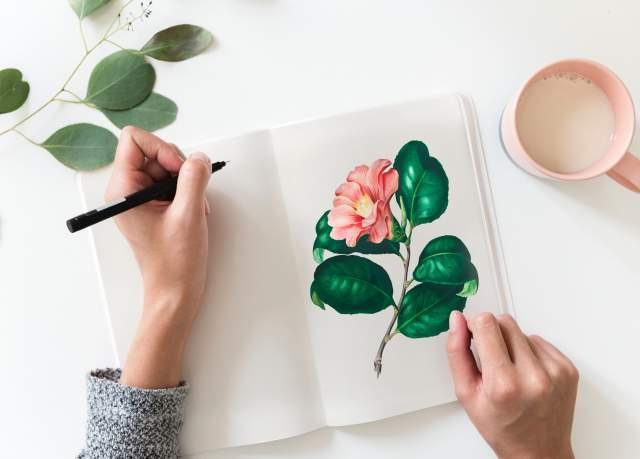 The concept of what your pins would look must fit your chosen niche. However, you don't have to be an expert or pro in designing. Your passion will dictate you as to how to get into your desired designs and of course the concept you'll get from your niche. There are fee apps that you can check to get your plans started.
3. Choose your manufacturer
Once you have set your design, you need to look for a manufacturer that would help you to realize your ideas into your dream business. Moreover, you also need to consider what class of pins you want. You have the option from hard or soft enamel pins.
Some suppliers would make soft pins, and some make hard pins. Other manufacturers can make both. You have to consider the cost and quality too. While you want to lessen the value, you also have to make sure that they produce quality pins. Many companies offer quality pins. Check them in your area.
After you have chosen a manufacturer and have reached out to them, they will usually consider your specifications. As a result, some manufacturers will allow you to decide which materials to use. In choosing a manufacturer, you have to think of the quality.
Check their finished products available so you would know if they are fit to your desired enamel pins. Additionally, pay attention to the color and the readability of texts. Check on the post and grip if it is stable.
4. Contact Vivipins
Vivipins is the manufacturer of numerous types of pins. Starting your business with a reliable supplier can help you lessen the hassle of production. They will help you with your design or concept. Moreover, they can also help you customize the pins through their website.
In that way, you don't have to look for apps or software that would help you come up with an appealing enamel pin. Therefore, it is a one-stop shop for you. Vivipins has been established over the years and has served thousands of companies throughout the world. You probably saw some of their finished products.
Vivipins website will explain all the details you need to know about them. You can find reviews of satisfied customers. The can provide you with the best result out of your chosen designs. They use machines for automated molds engraving. They will have it perfect for you.
The pins go through the inspection process. So, before releasing them to you, it will undergo automated electroplating, automated enamel coloring to improve the brightness of their colors, automated polishing and they will be checked thoroughly by the quality assurance team. And finally careful packaging. So it will reach you as ideally as you ever imagine them to be.
Starting your enamel pin business with Vivipins will be stress-free, and all you have to think of is your sales. Imagine your business patronized for your quality pins.
Conclusion
Nowadays, Enamel pins are known for promotion, business, nameplates, or sometimes we see them on jackets and bags. Some people made this as part of their collections. Enamel pins have been around for a very long time. And we can see them everywhere.
There are maybe a lot of entrepreneurs selling enamel pins that is why you have to get an edge over them. Choose the right supplier for your business that can surely deliver you with a quality pin.