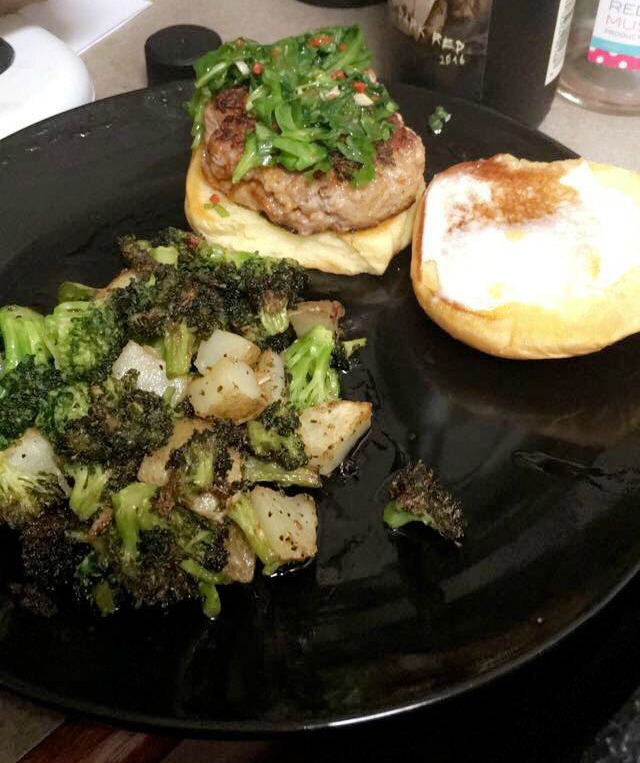 More people are becoming interested in cooking at home with fresh, organic produce. That being said, organic produce and meat can be pretty expensive, which is why companies like Blue Apron are rising in popularity.
You may have seen their commercials before. Blue Apron claims the "farm to table" standard that many companies claim to have but they deliver it to your doorstep. After trying Blue Apron out for the first time last week, I have to say I'm pretty impressed. You should take advantage of the great meals and Blue Apron's free week. Here's why:
Blue Apron Quality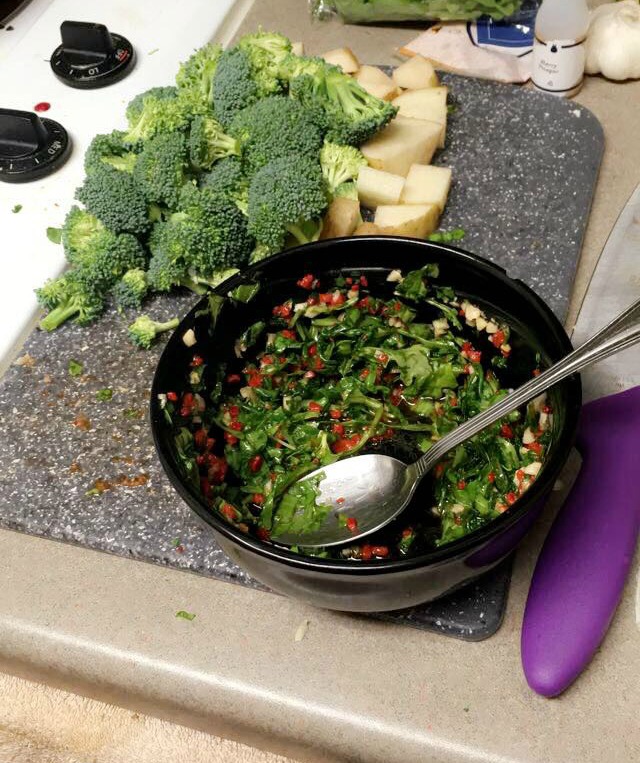 Blue Apron boasts having quality products and they don't let you down. The meats and produce that the company delivers are all top-notch. You get three types of meat (usually chicken, pork/beef and seafood) each week. All of their meats are grass-fed, organic meat. The produce (veggies, herbs, spices, grains) are all organic as well and they taste GREAT!
Blue Apron Delivery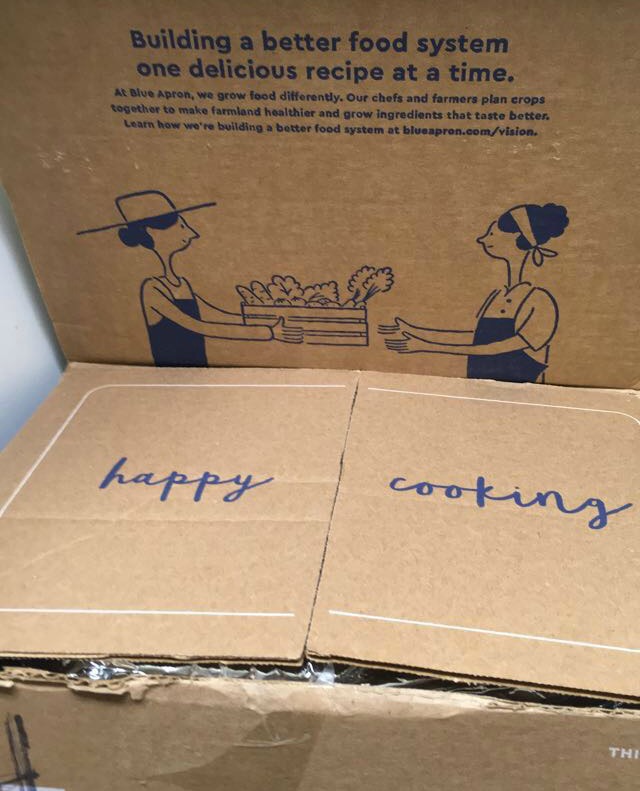 Not only does Blue Apron send out some quality product they also make ordering and receiving a Blue Apron delivery easy. All you have to do is
sign up for Blue Apron services
and choose what day you'd like your delivery to be made (they'll even deliver on Sundays).
Opening up the box is rather exciting too. You get to open the cardboard up to reveal recipe cards, delicious-looking produce and individually packaged organic meat. In fact, receiving and opening the box is almost as exciting as preparing the meals themselves.
Preparing Blue Apron
Blue Apron makes preparing the food extremely easy as well. With each meal you receive a recipe card with ingredients and a little bit about the dish on the front. Turn the card over and you'll receive easy-to-read step-by-step instructions on how to prepare the meal. The best part of it all is they've also included some photos to reference as you're cooking as well to make sure you're on track.
How Much Does Blue Apron Cost?
I know you're probably wondering by now how much Blue Apron costs. They're sending out great meals to people with recipes and step-by-step instructions so how much does it cost?
You can get three two-person Blue Apron meals for $60 a week. At first, I thought that the price was pretty steep. After all, most weeks my boyfriend and I eat on $60 or less, however, we aren't eating organic produce and meats. When I got to thinking about it and did some research I found that making a similar dish would cost one about twice as much as it would ordering it through Blue Apron.
If you're still thinking about the cost, don't worry. You can give their services a try without it costing you much (or anything at all). Blue Apron free week (where you can get a free trial of Blue Apron) comes around every once in a while. You can also receive $30 off your first week (half price) by using this link. And, like any other service, you can always keep an eye out for promotions to save some money.
Conclusion
In my opinion, Blue Apron is more about the experience than the meals. You get to receive a package, open it up to see individually packaged fresh foods and then receive step-by-step instructions on how to cook it. You'll get to try new, healthy and organic foods at a reasonable price.
Interested in trying Blue Apron? Get $30 off your first week using this link.
More Blue Apron reviews: