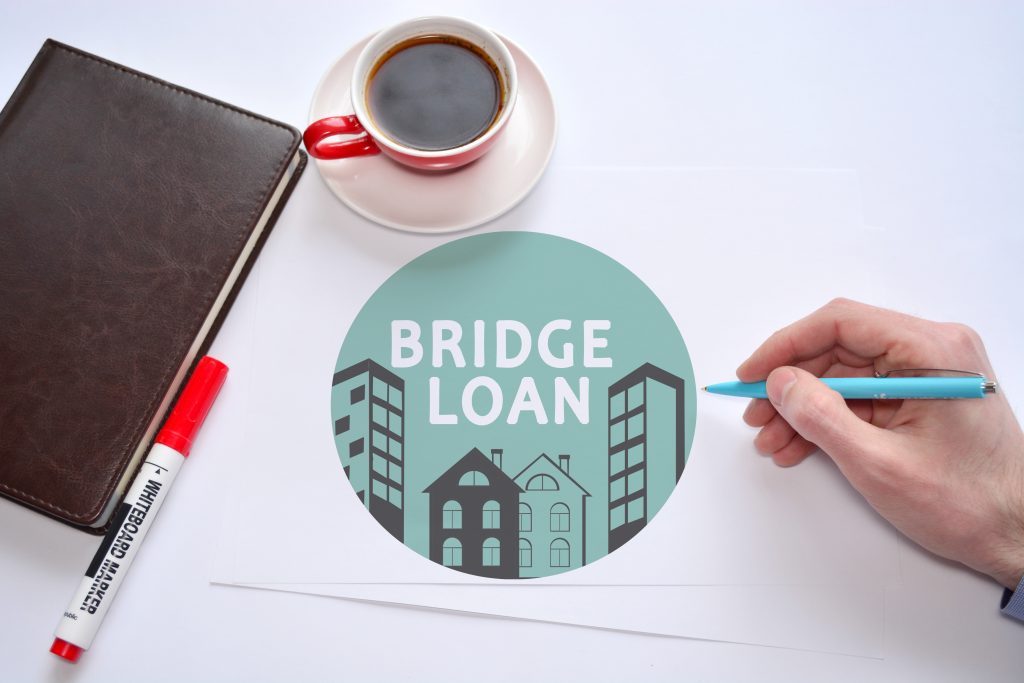 Suppose you're someone eyeing to purchase a new home. The offer is too good to pass, and you decide to go for it, only to find out that the seller prefers cash. You already have your home on the market listing, but it might not sell fast enough to get you the house you've always wanted.
Perhaps you're a business owner who's anxiously waiting for the bank to approve your loan to fund the purchase of much-needed equipment, pay rent, and ensure the payroll is up-to-date. Or maybe you're participating in a bid to acquire a prime piece of property to expand your business holdings.
If you find yourself in any of the situations above, the lack of available funds can mean passing up on golden opportunities. Individuals and companies can fill the gap between the acquisition and funding is by using a bridge loan. This short-term financing option allows you to borrow money and repay when a more permanent loan, sale, or income is available. 
What Are Bridging Loans?
Also known as interim financing, gap financing, or swing loan, bridging loans provide immediate funds for individuals and companies. For homeowners, bridging loans cover the mortgage on the current home while the remaining amount serves as a down payment for the new home. 
Businesses can avail of these loans to ensure cash flow for various office expenses while waiting on client invoices or a long-term loan. It also allows businesses to take advantage of real estate opportunities while waiting on another property's sale. 
Acquiring one can help individuals and companies pursue favorable investment opportunities while enjoying the advantages of bridging loans.
What Are The Benefits of Bridging Loans?
Individuals and businesses use bridging loans to obtain immediate cash when they don't have a long-term financing option available. The advantages of securing this type of loan include: 
Bridging loans have shorter durations than traditional loans. They can last from a few weeks to one year. Depending on the terms, borrowers need to pay several times within the agreed term or a lump sum upon nearing the due date.
Bridging loans are easily accessible. They're processed faster than other types of loans, and you can get funding in as little as 48 hours. This financing option is an excellent way to obtain much-needed funding, especially for emergency expenses.
Most loans depend on credit scores, income, and affordability as measures for approval. With bridging loans, lenders focus on what collateral the borrower can present and a suitable exit plan. An exit plan assures the lender that the borrower can pay through long-term funding or another source such as business income or sale of another property, and mortgage for homeowners. 
Applicable For Different Types of Properties 
Real estate is standard collateral for business loans. In interim loans, residential, mixed-use properties and commercial buildings can be used by individuals and companies to secure loans. Lenders are flexible in their criteria as they also consider a property that's in poor condition. They also accommodate buildings that are non-standard in construction and also consider multiple properties as security.
Controlled Interest And Fees
Interim loans have fixed interests throughout the loan. At times, the lender may even present a flexible interest structure to help you pay off the interest promptly. 
Used For A Variety of Purposes
Bridging loans are not tied to a specific use. Lenders allow borrowers to use the money at their discretion. They only require that borrowers present collateral and proof that they have the means to pay the loan as agreed. 
No Penalty for Early Repayment 
Institutions that offer these types of loans encourage borrowers to take advantage of early repayments to complete the loan as soon as long-term financing is available. There are no penalties for early payments, and it can even help individuals and businesses save on loan costs.
Tool To Improve Credit Score

  
A less-known benefit of a swing loan is its potential to improve credit score. It can affect credit ratings by adding to your credit history, improving your credit mix, and updating your repayment history. Obtaining a bridge loan can help individuals upgrade from bad credit to good credit standing.  
Conclusion 
The benefits mentioned above provide individual homeowners and businesses access to funds for potential investments, ensure cashflow for various expenses, and fuel business growth. In availing bridging loans, borrowers need only to present tangible property assets for security, and the loan is processed in as little as two days. 
In availing of this loan, borrowers need to understand the implications of a short-term loan and ensure they fulfill repayment obligations to ensure good standing for current and future loans.